8 drug delivery innovations you need to know
The drug delivery space has seen plenty of innovation over the years and there are no signs of that slowing down any time soon.
Improvements upon established technologies like insulin delivery devices and inhalers have been presented by some, while others have unlocked new ways of delivering drugs through a variety of means.
Among the best innovations in the space are some of the heavy-hitting companies, like Medtronic and Tandem Diabetes Care. Some up-and-comers are beginning to make waves, too, while research continues to uncover new ways to deliver therapeutics.
Here are eight types of drug delivery innovations you should know: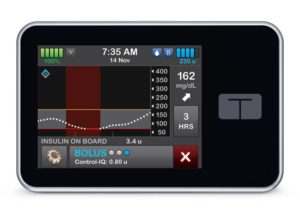 Closed-loop insulin delivery
Closed-loop insulin delivery isn't a totally new innovation but it continues to penetrate the diabetes care market.
Tandem Diabetes Care (NSDQ:TNDM) is at the forefront of the space, with its t:slim X2 insulin pump and Control-IQ advanced hybrid closed-loop technology to control Type 1 diabetes. The system, which is compatible with Dexcom's (NSDQ:DXCM) G6 continuous glucose monitor (CGM) and Abbott's FreeStyle Libre CGM, was approved by the FDA in December 2019.
Medtronic (NYSE:MDT) also has a closed-loop insulin delivery system: the MiniMed, which was the first system of its kind to win clearance globally in 2016. Medtronic and Tandem last summer inked a non-exclusive patent cross-license agreement related to their diabetes treatment tech as they both develop competing products.
The closed-loop automated insulin delivery systems can track glucose levels, or in Tandem's case, pair with CGMs that track the levels, and automatically administer or withhold insulin depending upon the readings. They've also been referred to as the artificial pancreas.
While the technology has been on the market for a few years, there remains room to grow in the automated insulin delivery space for closed-loop systems.
Honorable mention: Medtronic in November 2020 launched its InPen "smart" insulin pen integrated with real-time Guardian Connect continuous glucose monitor (CGM) data. It touts the device as the first and only FDA-cleared smart insulin pen on the market for people on multiple daily insulin injections.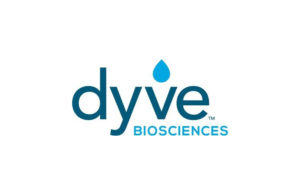 Dyve Biosciences' transdermal gout treatment
Dyve Biosciences CEO Ryan Beal told Drug Delivery Business News in a 2019 interview that there haven't been enough innovations in treatment for acute gout pain.
Patients often deal with pain for days, but the Thousand Oaks, Calif.-based company's DYV-700 transdermal treatment seeks to turn that into mere minutes.
The company develops its therapeutic in the form of a topical cream with the consistency of a moisturizer or lotion. The patient is supposed to apply it to the limb of the affected joint three times per day and the drug is designed to penetrate the skin, get into the joint space and change the pH environment in the joint, dissolving the crystals that cause pain.
A pilot study revealed a nearly 50% reduction in gout attack duration as meaningful and significant pain reduction was observed in minutes, not days.
More R&D is being conducted to see what other conditions may be treated with Dyve's transdermal therapeutic, but for now the company is focused on gout and melasma, which is hormone-induced hyper-pigmentation during pregnancy.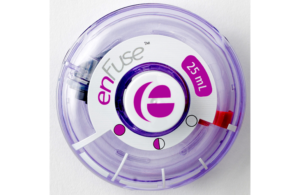 Enable Injections' drug delivery patch
Enable Injections is developing a subcutaneous drug delivery platform with the enFuse, which works as an on-body patch.
enFuse enables patient-administered subcutaneous delivery of high-volume therapeutics outside of the hospital. The on-body drug delivery platform has a self-contained drug transfer system that is compatible with standard syringes and vial container formats.
The platform is designed for controlled subcutaneous administration of large volumes that range from 5ml to 50ml. The company says the device can give patients and caregivers a different delivery method for subcutaneous administration of parenteral therapies outside of the doctor's office.
Cincinnati-based Enable in 2019 partnered with Sanofi (NYSE:SNY) to develop long-term manufacturing and supply arrangements using multiple molecule development programs provided by the pharmaceutical giant. The company also last fall completed a credit facility worth $25 million from Oxford Finance LLC, earmarking the funds for supporting the scaling of high-volume manufacturing and the achievement of major inflection points as it moves toward commercialization.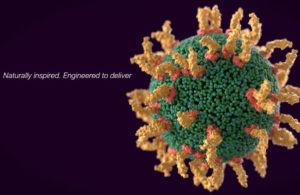 Evox Therapeutics' exosomes
With the backing of major pharmaceutical companies Eli Lilly (NYSE:LLY) and Takeda (TYO:4502), Evox Therapeutics is breaking into the drug delivery space in impressive fashion.
Oxford, England-based Evox works to harness and engineer the delivery capabilities of extracellular vesicles, known as exosomes, to develop new therapeutics. The proprietary DeliverEX technology modifies exosomes using molecular engineering, drug loading and targeting strategies to facilitate targeted drug delivery to organs of interest, including the brain and the central nervous system.
The company recently raised $95.4 million (£69.2 million) in a Series C financing round, in which Eli Lilly converted a $10 million convertible note, formed as part of a 2020 collaboration between the two companies, into equity to contribute to the round. CEO Dr. Antonin de Fougerolles also said the company has a strategic partnership with Takeda.
Novel exosome-based therapeutics developed by Evox could potentially improve the treatment of certain severe diseases that now have limited treatment options. DeliverEX could provide the exosome-based drugs that can address limitations of protein, antibody and nucleic acid-based therapies by enabling delivery to cells and tissues that are currently out of reach using other drug delivery technologies.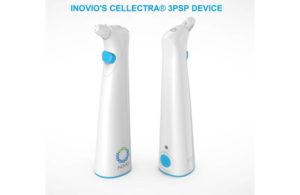 Inovio's smart vaccine delivery
Inovio Pharmaceuticals (NSDQ:INO) last summer picked up a contract from the U.S. government to develop a potential game-changer amid the COVID-19 pandemic.
The U.S. Department of Defense awarded Inovio $71 million to support large-scale manufacturing for the Cellectra 3PSP smart device and the procurement of Cellectra 2000 devices, which are used to deliver Inovio's INO-4800 COVID-19 vaccine candidate directly into the skin.
While the late-stage trial for the vaccine candidate is slated for later this year after the FDA put a temporary hold on it in the fall, the delivery method is still one to watch.
The small, portable, hand-held device runs on "AA" batteries and is designed to deliver the INO-4800 vaccine, meant to prompt the body's immune system to drive an immune response.
Cellectra uses a brief electrical pulse to reversibly open small pores in the cell and allow plasmids to enter, which Inovio says is a limitation of other DNA and other nucleic acid approaches, such as mRNA. Once the DNA plasmids are inside the cell, they enable the cell to produce the targeted antigen, which is processed naturally to trigger the desired T-cell and antibody-mediated immune responses.
Inovio's delivery system is designed to ensure that DNA medicine is efficiently delivered into the body's cells to drive an immune response, while the medicines do not interfere with or change an individual's own DNA in any way.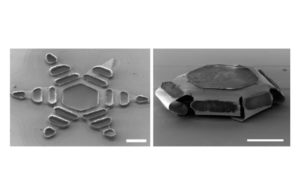 Johns Hopkins Microdevices
Last fall, Johns Hopkins University researchers touted microdevices that can latch onto intestinal mucosa and release drugs into the body.
The team of researchers and biomedical engineers designed and tested shape-changing microdevices that they say can mimic the way the parasitic hookworm affixes itself to an organism's intestines.
Each "theragripper," or dust-spec-sized microdevice made of metal and thin, shape-changing film and coated in a heat-sensitive paraffin wax, can potentially carry any drug and release it gradually into the body. Thousands of theragrippers can be deployed in the GI tract, the researchers say.
When the paraffin wax coating reaches the temperature inside the body, the devices close autonomously and clamp onto the colonic wall, which then causes the six-pointed microdevice to dig into the mucosa and remain attached to the colon, where they are retained and release medicine gradually into the body before they lose grip on the tissue and are cleared through normal gastrointestinal muscular function.
Results of an animal study in Science Advances found that the animals into which theragrippers were administered had higher concentrates of the pain reliever in their bloodstreams than the control group did. Funding for the study was provided by the National Institute of Biomedical Imaging and Bioengineering at the National Institutes of Health and the National Science Foundation.
While this technology is still very much in its infancy, it's one to keep an eye on.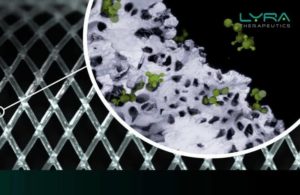 Lyra Therapeutics' bioresorbable treatments
Watertown, Mass.-based Lyra Therapeutics is looking to make waves in the ear, nose and throat (otolaryngology) disease treatment space with drugs administered through a bioresorbable polymeric matrix.
LYR-210, the company's therapeutic, is designed to deliver up to six months of continuous anti-inflammatory drug therapy to the sinonasal passages to treat chronic rhinosinusitis (CRS) in those who have not undergone surgery for the disease.
The therapeutic is under development for CRS patients, while Lyra's XTreo platform is being developed to address other disease areas through precise, consistent and local delivery combined in a single administration.
Comprising XTreo is a biocompatible mesh scaffold to maximize surface area for drug release while maintaining underlying tissue function, as well as an engineered elastomeric matrix to dynamically adapt to target anatomy and a versatile polymer-drug complex to enable tunable drug elution for long-term dosing.
In December 2020, Lyra announced positive topline results for its LANTERN Phase 2 study of LYR-210 for the treatment of CRS, including statistically significant improvement in a composite score of the four cardinal symptoms of CRS compared to control.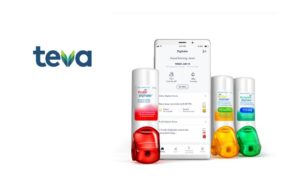 Teva digital inhaler
The inhaler is nothing new in the world of drug delivery, but Teva Respiratory (NYSE:TEVA) is taking the device a step further.
Last September, the U.S. affiliate of Teva Pharmaceutical Industries launched its AirDuo Digihaler and ArmonAir Digihaler digital inhalers in the U.S., bringing new forms of treatment for symptoms of asthma.
The AirDuo Digihaler is a prescription inhalation powder for controlling symptoms of asthma and preventing including wheezing in those 12 years old and up. The ArmonAir Digihaler is a prescription medicine designed for the long-term treatment of asthma in patients 12 years of age or older.
Both products include built-in Bluetooth technology, allowing for the connection to a companion mobile app to compile data on inhaler use, which is recorded as an event when the cap is opened or a patient inhales. The digihalers automatically detect, record and store data and can remind the patient how often devices have been used and determine if they need to improve their inhalation technique.
Neither of the Digihalers are used to relieve sudden breathing problems from asthma and they will not replace the need for a rescue inhaler.
Article source:Medical Design & Outsourcing By SEAN WHOOLEY