Ready for a Turnkey Automation Transformation?
It's not a new trend. But automation today is poised to reach new heights in medical device manufacturing. With skilled labor scarce and demand surging for products related to COVID-19, many companies are looking to incorporate automation to accelerate production while minimizing risk and driving consistent part quality.
However, making highly critical, highly regulated medical components is already a complex business. As much as the industry could benefit by automating steps such as handling, assembly, inspection, and more, what nobody needs is to introduce a lot of new complexity into the mix. Make no mistake: Implementing automation is a complex undertaking.
So how can you as a medical device OEM incorporate automation into your process without complexity?
The answer may be a turnkey manufacturing and automation solution—a complete, customized solution that may integrate:
Tooling. Built for your material needs, part design, part volume, etc.
Injection molding machines. Custom built or OEM specified by you.
Multishot equipment. Bringing together multiple materials into a single process.
Auxiliaries. Robot, dryer, end-of-arm tooling (EOAT), guarding, conveyor, hot runner controllers, and temperature control units.
Automation. Press-side, assembly, inspection, and packaging systems.
Let's take a look at the advantages, considerations, and keys to success of a custom turnkey system.
Why You Might Want a Turnkey Automation Solution
Done right, a turnkey automation system can help maximize operational efficiencies, drive lean practices, eliminate redundancies, and simplify manufacturing processes as well as regulatory compliance.
For example, consider a drug-delivery device typically made from three separate molded pieces. By incorporating a three-shot process into a single, turnkey automation system, a manufacturer could significantly streamline validation and shorten timelines.
Just as importantly, a turnkey system provides a de-bugged, ready-to-use solution with minimal start-up needs. Nearly all the setup can be done by an integration partner. As a result, you eliminate noise and disruption of testing and debugging in the production environment.
Moreover, you can free up your internal team to focus on product development, innovation, and real-time production, instead of having to figure out how to streamline and align all these process steps at your facility.
That's all in addition to the many broader advantages of automation initiatives—increasing speed to market, mitigating risks by the potential for human error, improving quality and consistency, and reducing labor costs.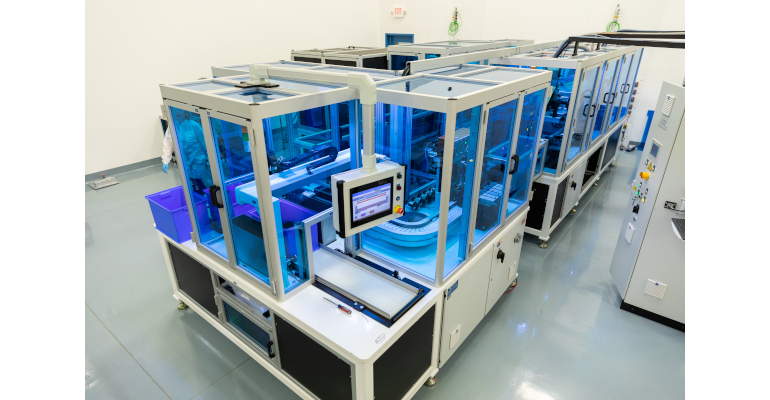 A turnkey manufacturing solution provides a complete, customized solution that integrates tooling, molding presses, multishot equipment, auxiliaries, and automation to meet specific manufacturing needs.
What Does It Take to Deliver a Successful Turnkey System?
Vertical integration of a variety of advanced capabilities is essential. Only a partner with sophisticated tooling, molding, and automation capabilities—coupled with medical device expertise—is likely to be able to provide a fully optimized, custom cell that meets critical objectives.
Once you find that right partner, here are some key considerations to keep in mind.
Maintenance. A design that facilitates cleaning is crucial to staying compliant with regulations. That starts with a shared understanding of regulations associated with medical device manufacturing—particularly within a cleanroom.
Machine validation. Which quality system must be supported? It's important to know the protocol for determining whether the system is complete, compliant, and ready for production.
Compliance with 21 CFR Part 11. Ensure your system meets this FDA regulation for electronic documentation and signatures. Integrating the administration of these records into your quality management system allows you to track changes in your audit log.
Build materials. Stainless steel and other compliant materials must be used to prevent unintended contamination.
Contaminants/particulate. The design and construction of your turnkey system must avoid potential contamination risks. For example, bearings or components that involve grease should be positioned so that these parts won't drip a contaminant into the process.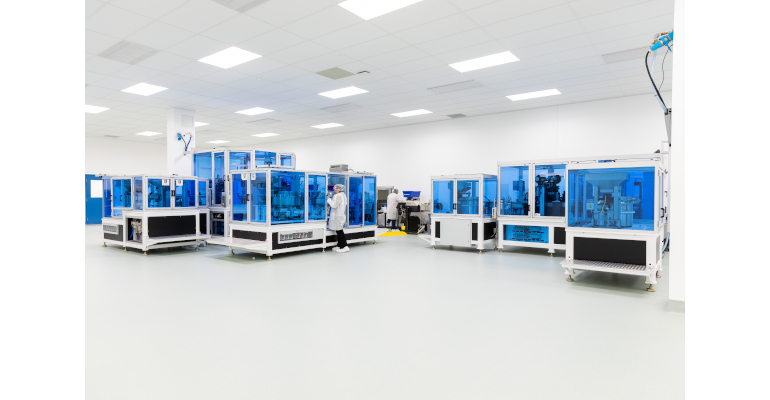 Medical device manufacturers with complex processes must consider if automation will allow them to gain the needed ROI. This answer can be found by mapping out the process and evaluating key factors that include timelines, program characteristics, and more.
Identifying Whether Automation Is Right for You
For medical device manufacturers with complex processes and stringent regulatory requirements, the automation journey introduces new challenges. So before you get started, it's important to identify what's right for your part or process.
This decision takes three key steps:
1. Map your process. Outline the steps/sequence of the manufacturing process that you want to automate.
2. Evaluate key factors. Explore every element that will determine whether you gain the ROI you need. Where is production happening—in your plant or a supplier's? What are the unique characteristics of your program, including raw materials, packaging, cosmetic considerations, critical dimensions, etc.? What is the annual volume and program life cycle?
3. Determine your appropriate automation approach. Based on the above considerations, you may find that a turnkey automation, inspection, and packaging system is the right way to go. On the other hand, something more targeted may be better. Automation is not an all-or-nothing scenario. But if you pursue a partial automation solution, proper integration with your process can be a challenge, so be sure to work closely with your automation partner to get it right.
What to Do Whichever Path You Choose
Given the many complex factors in play, it's important to work with an automation expert—one who knows the medical device industry, plastics, tooling, molding, manufacturing, etc.
Find a partner with the proven expertise in integrating automation into molding cells for complex, critical parts, and you'll be taking a crucial step toward automating processes, minimizing complexity, and elevating your operation. Such automation could improve both productivity and profitability long-term.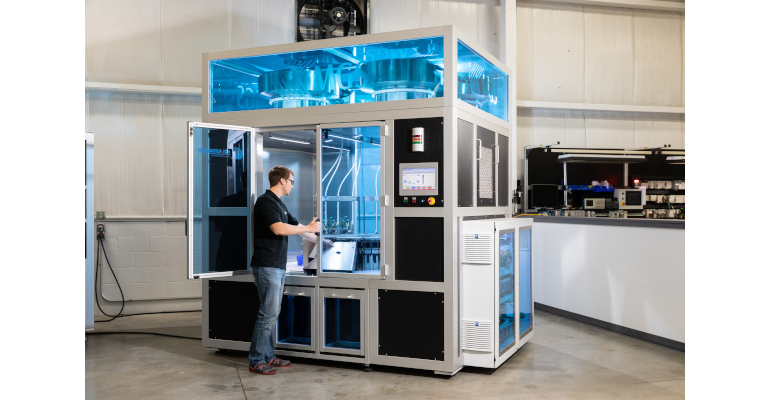 Turnkey systems provide a de-bugged, ready-to-use solution with minimal start-up needs to eliminate noise and disruption of testing and debugging in production environments.
Article source: MDDI Online by Shawn Krenke