9 Challenges Facing Device Manufacturers & How to Minimize Them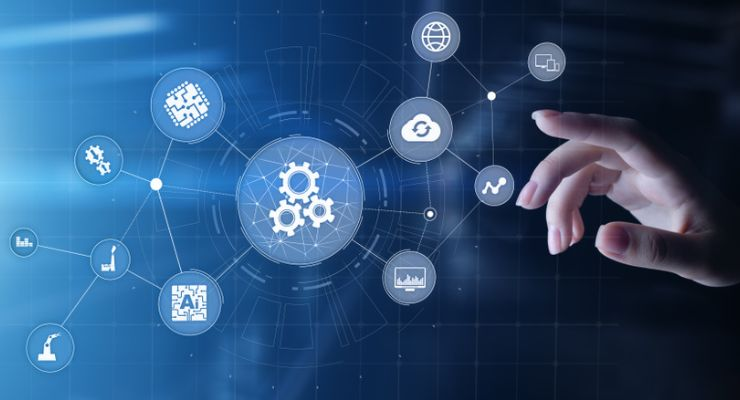 Robust change management is a critical factor in assessing, tracking and implementing product modifications across medical device manufacturing. Information often flows uneasily across industry verticals, creating challenges that require quality, safety and regulatory professionals to intervene manually with remediation strategies.

To optimize the product change workflow, it's essential for these various functions to integrate their actions. This integration allows them to implement a rugged solution to overcome the challenges and move the product modifications forward to allow global distribution and importation of the finished manufactured product.
Critical Design Challenges Facing Device Manufacturers
Key factors and considerations impact the handling of global changes. Design considerations and challenges affect change assessment, tracking, and implementation. An urgent need exists for manufacturers to implement integrations and dynamic workflows across their quality, regulatory and safety systems that can simplify and process changes effectively.

Challenges facing medical device manufacturers include:
1. The Pace of Progress
Product changes in medical device manufacturing often face the paradox of having to happen fast enough to keep up with unanticipated events (i.e., product safety, change of critical component supplier) while going slowly (and mindfully) enough to ensure the global market impact is well-defined before implementing the changes in globally distributed product.
2. Diverse Agency Approval Requirements
Manufacturers typically bring new products to market first in either the U.S., EU or both regions simultaneously, which means they must satisfy FDA and EU requirements. Their regulatory frameworks follow distinctive medical device classification methods and have individual compliance criteria.
3. Location-Specific Actions
In addition to the different regulatory requirements, local and regional authorities also have regulatory demands that impact product changes which may require different reporting strategies and communications depending on the nature of the product change(s).
4. The Workflow Conundrum
Although manufacturers are obliged to evaluate change impacts separately, assessments should take place within a purpose-built change control workflow. This could also result in a global change that triggers multiple actions based on local regulatory requirements. The workflow must offer two-way communication between the safety, regulatory and quality teams managing the activities and also provide interfaces to other operational systems
5. Delayed Global Approvals
Once a medical device maker receives US and EU approval, they typically start working on getting acceptance in other regions. However, these processes often require a finished stable product for localized testing and/or the documentation supporting the finished, stable product as part of the local registration process (for countries including Brazil, Saudi Arabia, Russia, China, Japan, Taiwan, etc.). This causes extensions in global launch times, which can take up to three years or more after US and EU approvals
6. Complicated Impact Assessments
It's challenging for companies to perform a complete global impact assessment quickly enough to determine the safety, regulatory, and quality requirements that need to change or the submission documentation that needs to be redone. These factors increase the complexity of an impact assessment and prevent the success of a one-click change impact assessment. Country-specific regulatory requirements make it necessary to classify product changes at a global level first, and then perform impact assessments to country specifications.
7. Interdependent Component Usage
Next-generation solutions often lead to developing products containing interdependent equipment, software, consumables, pharmaceuticals, and other components. Delays in getting approval for drug-related elements can impact safety, regulatory, and quality approvals and significantly extend the timeline to final approval.
8. Complex Combination Products
The integration of medical devices and pharmaceuticals that characterizes next-generation solutions also contributes to the need to identify where one set of regulations ends and the other starts. For example, regulatory agencies can classify a pre-filled syringe containing a pharmaceutical product differently from an empty syringe that ships with a separate container of injectable medication. Manufacturers must conduct independent assessments, develop systems, and devise workflows for each component of these types of products.
9. Midstream Product Changes
When a product is already on the market and a midstream design change is necessary, it affects every aspect of production. Companies must determine the cost of the change, how it influences current market registration and approvals, and the impact on future production. This can impact operational decisions, with the need to consider the possibility of dual manufacturing, for example, during the time that the global product registration updates from the proposed change are underway in global countries.

All these issues can be minimized by implementing a robust workflow system that can handle multiple moving parts across the company's safety, regulatory and quality systems.
Implementing a Rugged Workflow System
By deploying a best-in-class workflow system that supports all aspects of managing medical device product changes, companies can embrace the change process and deal with it competently and strategically.

A centralized change control system within the QMS is the only way to coordinate all of the efforts associated with a product change (including non-design documents and manufacturing processes) across an organization as the product goes through its lifecycle from early development to early production and re-development. Leveraging other, non-QMS systems for change management may prevent organizations from possessing a holistic view of change processes. To achieve this holistic view, manufacturers need to establish dynamic, bidirectional information flows in their safety, regulatory, and quality functions.

Through the structuring and sharing of data, companies can develop integrated workflows and business processes across their safety, quality and regulatory teams. This enables organizations to identify the regulatory requirements impacting them ahead of time, complete their submissions sooner and support improvement in product quality and patient safety.

Automated, advanced technology empowers teams to generate valuable intelligence, predict potential outcomes, steer proactive measures, and improve engagement between patients, providers, and regulators. Change is constant in every facet of life. The only way to deal with it is to embrace it.
Article Source: Medical Product&Outsourcing