Celera Motion Debuts Omni+ 130mm Direct Drive Motor for Surgical Robots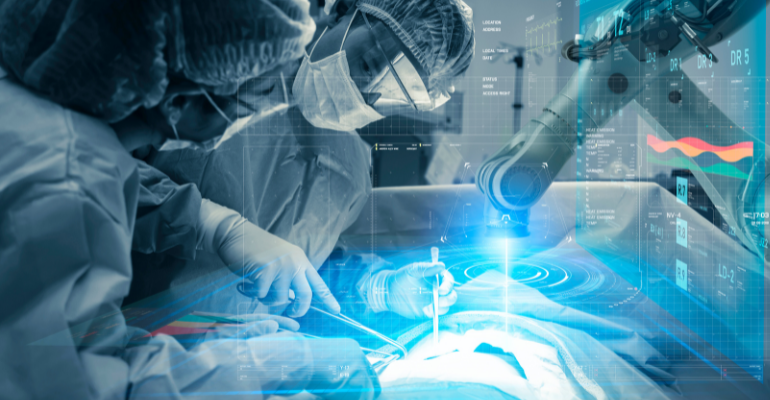 The new 130mm motor is now the largest in the series and can be used for surgical robots, robot joints, exoskeletons, and other high-precision applications.
Celera Motion, a business unit of Novanta, recently announced a new version of its direct drive frameless motor Omni+ series, the Omni+ 130mm motor, which is now the largest of the series.  Additionally, the company offers Omni+ 100mm, Omni+ 70mm, and Omni+ 60mm.
All offer high torque density and ultra-low cogging with a low profile and large aperture design for surgical robots, robot joints, exoskeletons, and other high-precision applications.
"This groundbreaking series offers an unmatched combination of raw power, exceptional smoothness, and integration flexibility, setting a new standard for excellence in the precision-motion field," said Facundo Lay, motors and mechatronics product manager at Celera Motion, in the press release announcing the new version. "With Omni+, manufacturers can attain smoother, more accurate movements with less noise and vibration, all while optimizing space and simplifying their design."
The line offers a range of axial lengths and winding options and can be customized to meet unique needs. The series has the highest torque density on the market, according to the company, and has a low profile to allow manufacturers to design compact and lightweight robots that fit in tighter spaces.
The Omni+ 130 has ultra-low cogging, helping it operate smoothly and quietly, without vibrations and noise, enabling precise and accurate movements that make its easier to work with humans more safely. Additionally, it efficiently uses power so that it can run longer before needing battery replacement or recharging. There is also a large ID-to-OD ratio.
"The Omni+ series is a testament to our dedication to providing motor solutions that exceed expectations, enabling our customers to unlock new levels of performance and efficiency in their applications," Lay said.