Medtec China 2022 is now open for visitor registration, helping medical device manufacturers in Medtech sourcing and Supply Chain stabilization
How to stabilize supply chain nowadays has become one of the most important topics to most medical device manufacturers all the world. As an international high-quality one-stop sourcing platform for the upstream of China's medical device manufacturing, Medtec China 2022 officially open for visitor registration, helping medical device manufacturers in Medtech sourcing and Supply Chain stabilization. The exhibition will take place in Shanghai from August 31 to September 2 in Shanghai China, bringing leading Chinese and international suppliers together for buyers and R&D engineers including 3M, Hitachi, Coherent, ZEUS, Lubrizol, FANUC, ELGILOY, Mikron, TRUMPF, Lubrizol, Fort Wayne, Nolato, MEHOW INNOVATIVE, Trelleborg, Maider, Momentive, AccuPath, Chongzhan Intelligent, TA INSTRUMENTS, Chukoh and other leading companies. At the same time, Medtec China organizes MDiT Forum and Regulation every year, theming around various hot topics, regarding current regulation, quality, and technology, inviting nearly 80 authoritative speakers. Click to register now and get your free badge.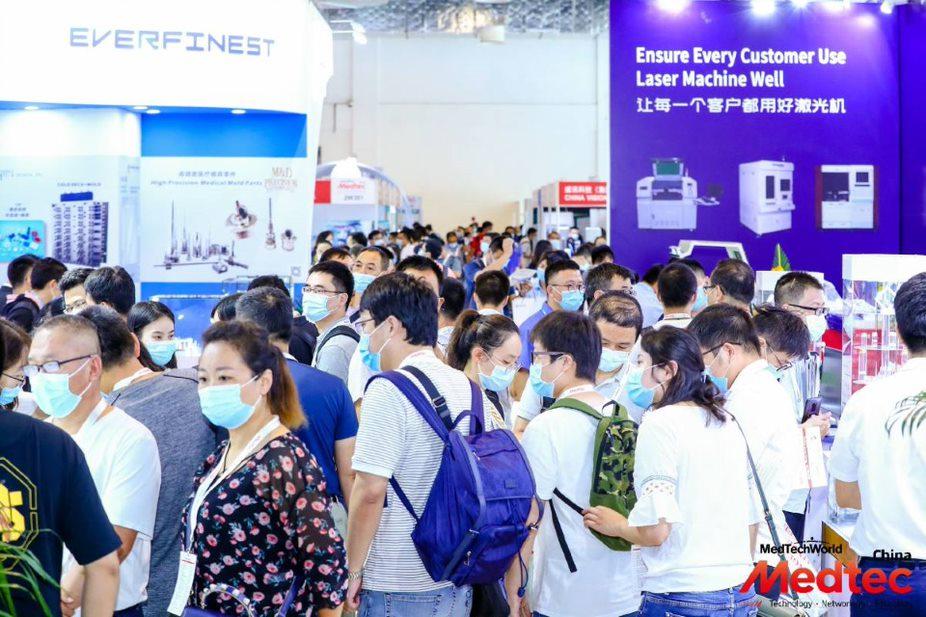 Thousands of visitors are sourcing at Medtec China 2020
Leading advanced Medtech enterprises gathering at Medtec China 2022
Less than five months away, a total of 700+ domestic and international companies have already confirmed to showcase at Medtec China 2022. As one of the global MedTechWorld series exhibitions, Medtec China has brought nearly a thousand suppliers of medical design and R&D, raw materials, accessories, components, automation equipment, contract manufacturing services, tubing & extrusion, surface treatment, packaging and sterilization, processing technology, testing equipment, marketing consultant services to China's medical device industry since the first exhibition in China in 2005. Every year, there are new products, technologies and solutions presented at the show by newcomers or loyal exhibitors, which facilitating the innovation in medical industry. Medical materials, one of the most popular exhibit categories at Medtec China, has recruited the world's leading brands including Fort Wayne, Johnson Matthey, TANAKA Precious Metals, Elgiloy Specialty Metals, MISUZU, Lumenous Peiertech, Ulbrich, MEDIX, Furukawa, NuSil, Momentive, EMS, Covestro, Celanese, Solvay, Dragon Chem. As for components, Trelleborg, Lizhou Hardware Spring, Bossard, Qosina, Hantech, Jingteng Seiko, GuYuan, Fang Chi, Sandvik, AIWO, dMac, Elite, Health, YUXING, Medwell, Future, APT Medica, Jiajie, and Aston Trade have confirmed to join Medtec China 2022 showcasing latest technologies and products with a range of demonstrations. Their broad experience and technical expertise in development and design of high-performance precision will be utilized to develop multiple products for medical device manufacturers. Medtec China 2022 will bring together some of the most recognized automation manufacturers such as Mikron, FANUC, teamtechnik, XENON, ZELTWANGER, Maider, Kahle, ruhlamat, Chongzhan, ELITE ROBOT, Beicheng, OCS Overhead Conveyor System, PIA Automation, together with some German companies showing up with cutting-edge products, technologies, and solutions. The Exhibition also sheds the light on tubing and extrusion as well as packaging and sterilization. Exhibitors involving Zeus, Creganna, Telflex, Davis, Cartolux, Kaneko Wire & Telecommunications, HRJ Precision Extrusion Machinery, Joymed, Advanced Tubing, Lonyi, TOMIND, Aokeray Polymer Materials, Haiyida, Berry, Amcor, Oliver, Kloeckner, Prent, Pakion, AUSTAR, King-ourway, and ProSteri.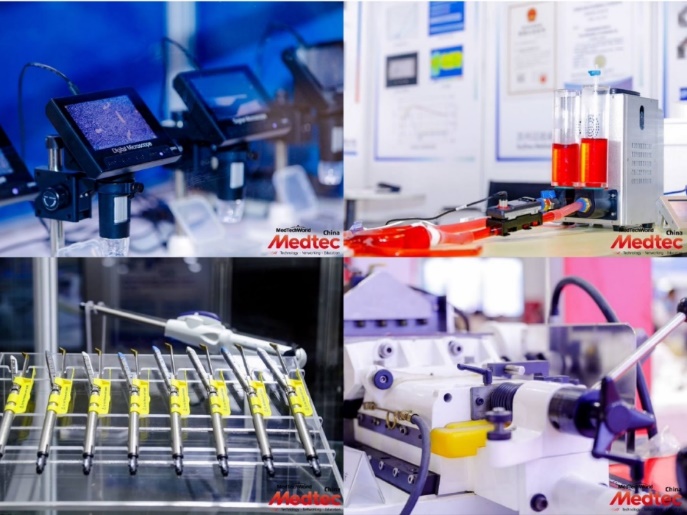 Exhibits at Medtec China 2020
Contract manufacturing services companies including Raumedic AG, Viant, Rosti, Minnesota, Gerresheimer, HanK, Sandvik, Diagsensor, REGA, MDHC Precision Components, Tuoren, SANPIN MEDICAL, Yunyi (Beijing) Medical, YOOHOO, and RAPID Precision Mold. They concentrate on delivering concept to completion services for customers worldwide at state-of-the-art facilities. Register now the premier Medtech show in China to discuss the technical problems with professional problem fixer of exhibitors at Medtec China 2022.
Trendy exhibit categories of advanced medical equipment and In Vitro Diagnostics (IVD) have been hot spots amidst pandemics. Enterprises such as Hitachi, Nisus, Fraser, Ojos Medical, Samtec, Tongjian, Grandtop Electronics, Rising Electro Optics, SmartVein, Theraview, Wiserscope, Quark-Med, Panotech-Bio, and Best Hope have been committing to R&D of those fields in medical device industry, and ready for working with R&D engineers overcoming technical obstacles for innovation. Click to view Exhibitor List 2022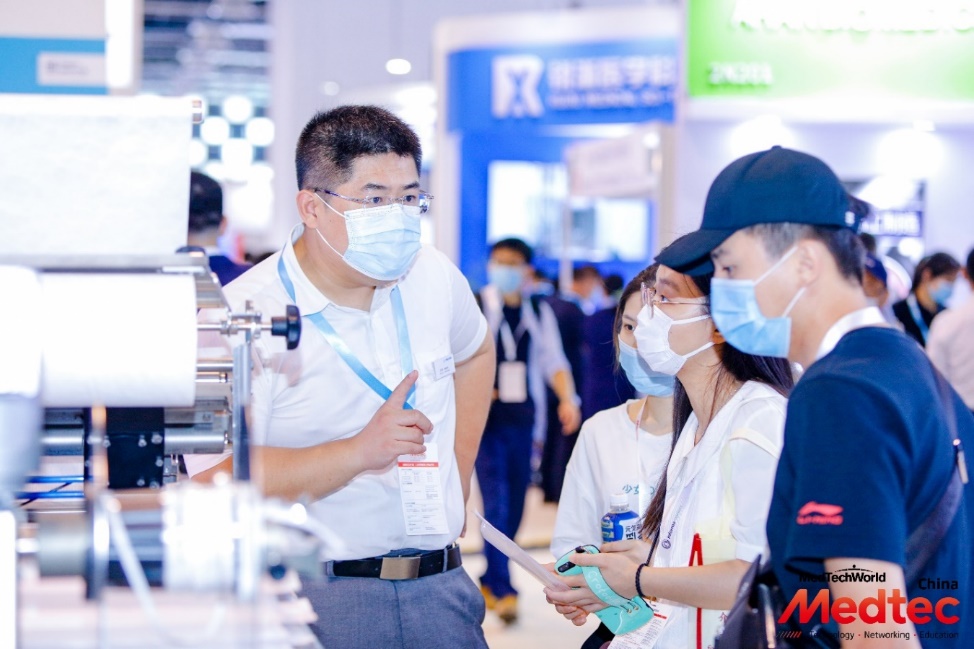 Visitors and exhibitor are discussing at Medtec China 2020
Get together all the great brains for medical innovation and industry leadership insights
To commit to facilitating the independent research and development of advanced medical devices, Medtec China 2022 holds a wealth of conference sessions and invites industry leaders from home and abroad to discuss hot topics based on regulations, quality, and technologies. markets. Speakers from Advanced Research Institute of China Food and Drug Administration, SMPA, FDA, Peking University, Shanghai Jiaotong University, Huazhong University of Science and Technology, and industry-leading enterprises such as TRUMPF (China), Momentive, Henkel Loctite, and Avient are invited to share their unique insights or latest studies ideas at MDiT Forum and Regulation Summit 2022. The content of the concurrent conference in 2022 will be even more abundant. Click to view Full Conference & Event schedule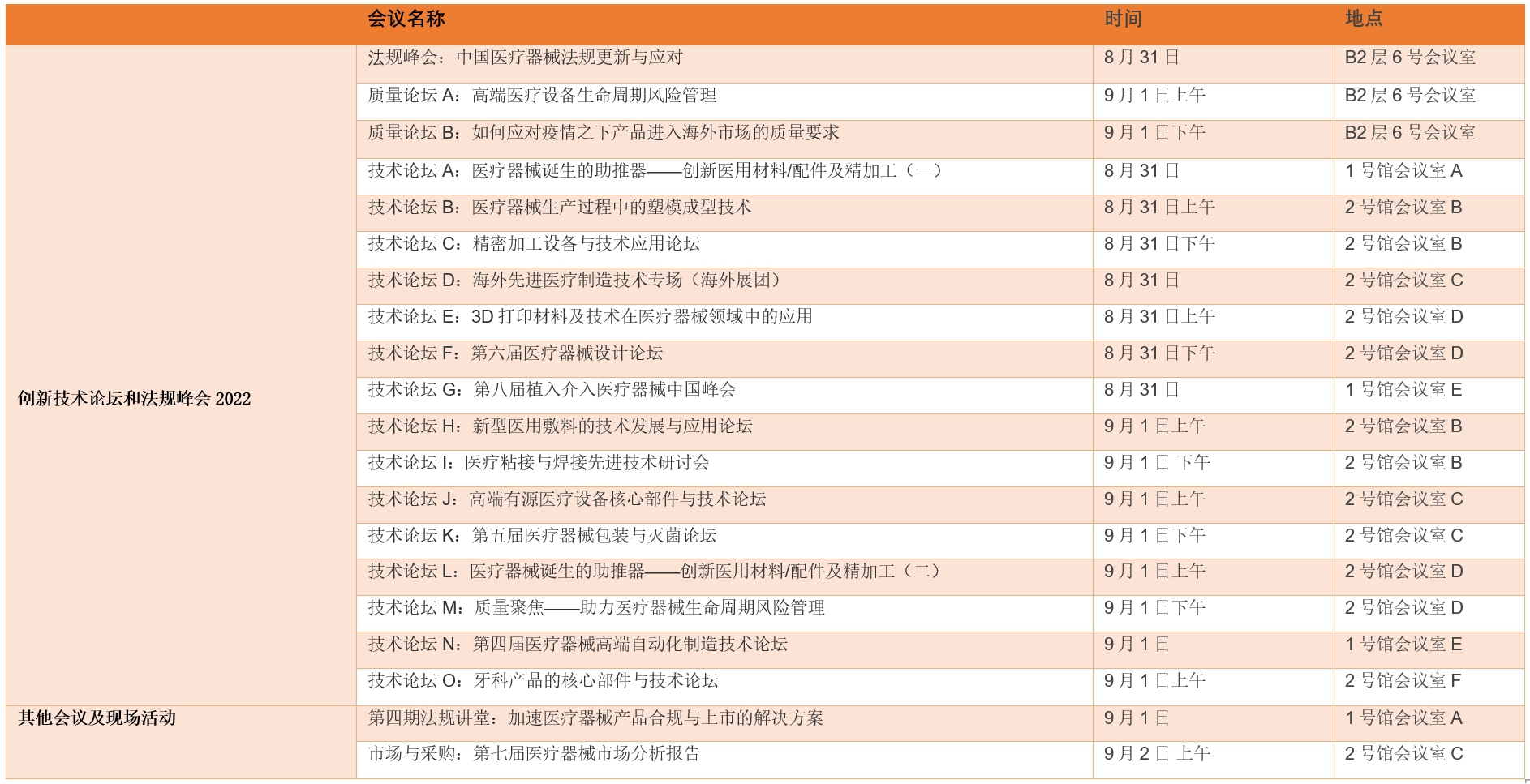 Medtec China 2022 onsite Conference
In terms of regulatory, updates and compliance of latest regulations will continue to be discussed. The quality track will focus on PLC risk management and FDA policy changes and factory inspections. Meanwhile, Medtec China 2022 has planned fifteen popular technology forums focusing on "Innovative Medical Materials/Accessories and Precision", "High polymer Material Application in Medical Devices", "Technology of Medical Bonding and Welding", "Pack&Ster Hub", "Precision machining equipment and Technology" , "Core component and technology of dental products" and "Technology Development of New Type Medical Dressings". Advanced medical equipment is a highlight of this year's conference, speakers are invited to share their opinions of products innovation and technologies improvement in terms of Endoscope, Surgical Robot Design and Manufacturing, Medical Rehabilitation & Homecare, Additive Manufacturing covering all the trendy topics. Medtec China has been contributing to strengthen industry communication and cooperation through a range of conference sessions, to serve the needs of visitors to capture industry trends under the environment of continuous change and development. Register now for Medtec China 2022 and participate in concurrent on-site conferences.
Medtec China 2022 boasts nearly 2,000 international resources, and will gather more than 800 technology, equipment, and material suppliers from home and abroad to conduct face-to-face exchanges with nearly 40,000 visitors. Medtec China 2022 is now officially open for pre-registration. Pre-registration channels and methods are as follows:
1.Online Registration
Visit Medtec official website: www.medtecchina.com to pre-registration online;
2.Phone Registration
Call the visitor hotline +86-10-6562 3308 for telephone registration;
3.Group Registration
If you are a group of more than 10 people visiting, please call us : ​+86-10-6562 3308;
For more information, please visit Medtec China's website : www.medtecchina.com
For exhibition, visits and media cooperation, please contact:
Carina Li
Tel: +86 10 6562 3308
E-mail: [email protected]
Medtec China Organization Committee
Article source:Medtec China