Medtec China 2018 was successfully held in Shanghai this past September; 90% of the booths for next year have been booked
Medtec China 2018 was successfully held at the Shanghai World Expo Exhibition & Convention Center September 26–28th, 2018. The three-day event succeeded in bringing together 354 exhibitors from 23 countries and regions of the world, serving as a premium quality forum for medical device R&D, production technology, materials, components, manufacturing devices, testing equipment, and regulation service, and support for multinational medical device manufacturers to set up production and R&D bases in China.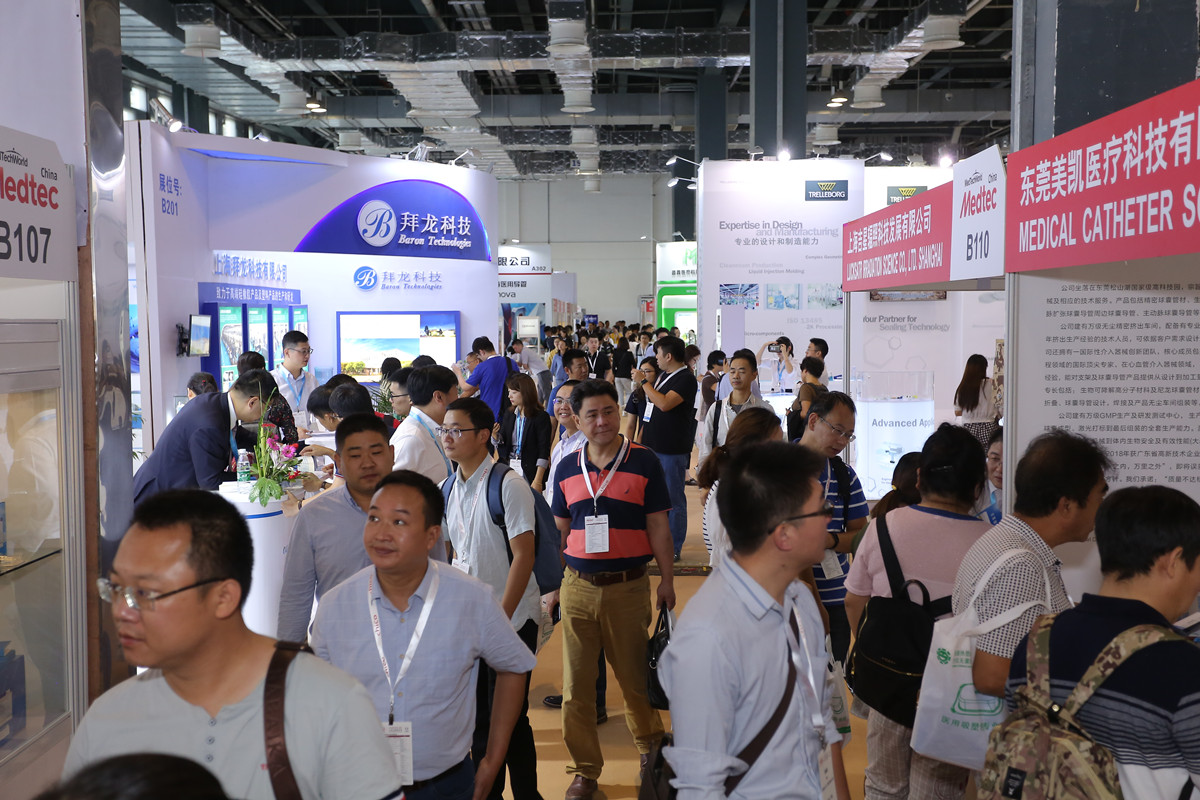 Visitors in the exhibition hall
Numbers of visitors and exhibitors reaches a new high
As a medical device design and manufacturing industry annual grand gathering, Medtec China 2018 received 21,583 visits from 4,643 companies, representing a 17.5% increase compared with 2017. Click here to check the "Post Show Report 2018".
354 exhibitors were represented and the exhibition scale increased by 17%. Exhibitors were mostly satisfied with their exhibiting experience—more than 85% of exhibitors rebooked booths for the 2019 show. So far, almost 90% of the booth area has already been booked. To secure your booth at Medtec China 2019, please click here.
Assembling the best brands of MedTech in China
As the world-leading exhibition dedicated to the Medical Device Design and Manufacturing Industry in China, Medtec China gathers together both international and domestic brands at the show to meet all kinds of needs from visitors.
Medtec China boasts strong resources in Medical Automation, for example, through the presence of Mickron, Kahle Automation, TP Concept, Leedon, Maider, Shenzhen City North Credibility, and Chongzhan Intelligent.
Medical Materials and Components are also ones of Medtec China's strong fields. 3M, Eastman, DSM, and Covestro, as leading companies in the Medical Materials field, have been attending Medtec China for many years. Further, Furukawa Techno, Suzhou Bank Valley, Teknor Apex, and Wynca have also joined Medtec China over the years as the new generation of exhibitors. With regards to precision components, home suppliers such as Starpoint, Rapid Manufacturing, Shenzhen Sinowares, Changzhou Aron, and Ningbo OULAIKE provided various choices to visitors.
Visitors viewing an exhibit
The newly-launched REGULATORY STREET appealed to visitors. Exhibitors knoell Germany GmbH, WuXi AppTec, and NAMSA were present here. REGULATORY STREET provides comprehensive regulatory consultant services. The "Regulation Lecture" also took place in this zone.
Germany and Singapore Pavilions upgraded. This year 11 companies exhibited at the German pavilion, while the Singapore welcomed 8 exhibitors. These exhibitors showed specialty cables, automation, sealing detection equipment, plastic welding technology, dialyzer assembling equipment, software encryption services, and non-standard precision components.
Concurrent Conference and Onsite activities grasp industry trends
Medtec China 2018 invited 49 keynote speakers from the government, enterprises and agencies to talk about hot topics including Regulation, Quality, Technology, Markets and Investment. 900 conference delegates participated in more than 61 sessions. Topics including: Chinese Regulatory Updates and Compliance, MDSAP updates and FDA Inspection, Concepts and Ways of Medical Device Design, and Pack&Ster Hub, etc.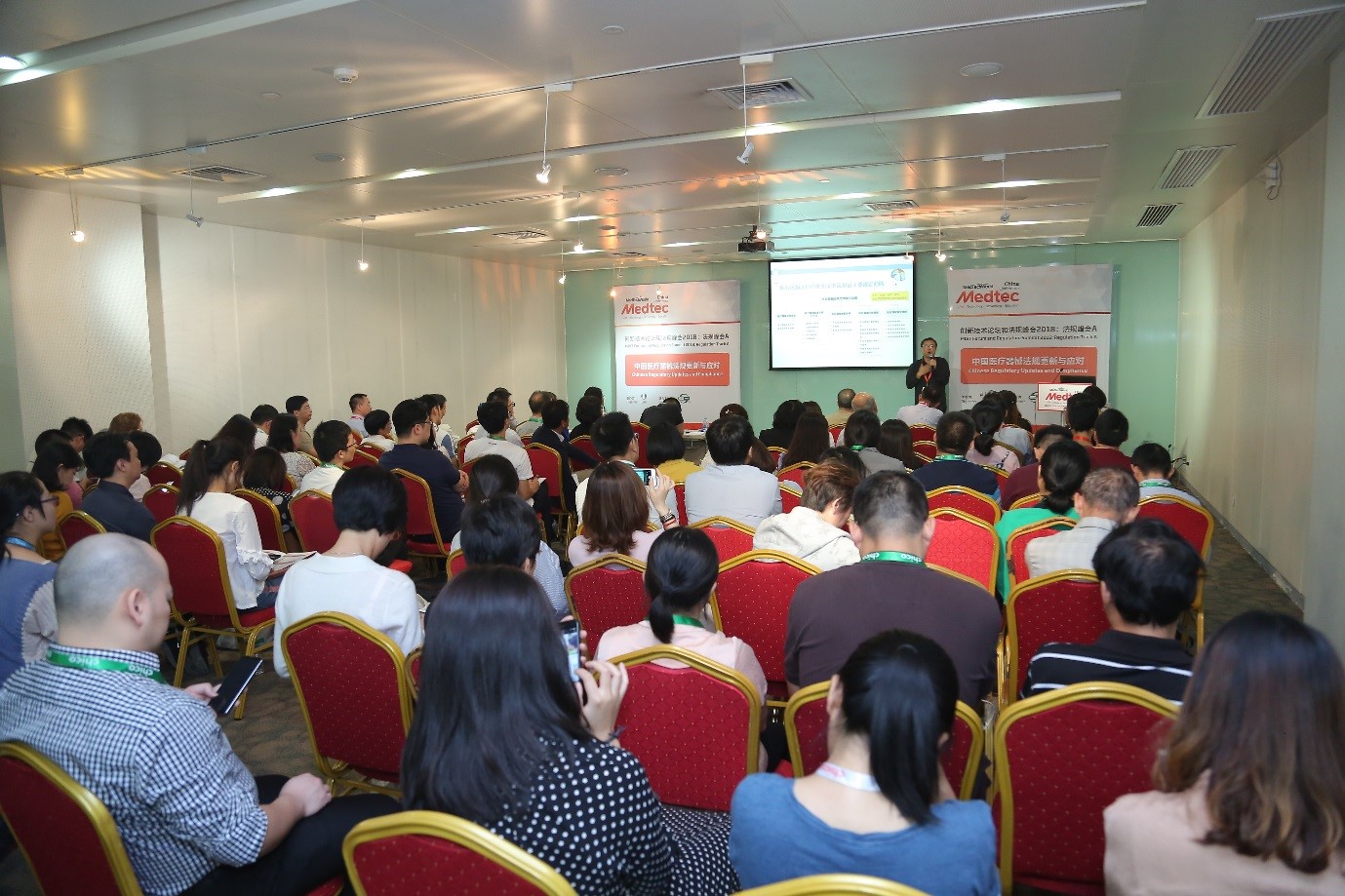 Chinese Regulatory Updates and Compliance
Concurrent activities provided an efficient interacting platform for exhibitors and visitors: the Exhibitor Theatre, the 4th Market Report Track of Medical Device Industry, the Elkem Silicones Healthcare Seminar, the Wuxi AppTec Medical Device Testing Business China Launch Event, the MicroPort technology seminar, the Quality Expo and the MDEA global medical design excellence awards.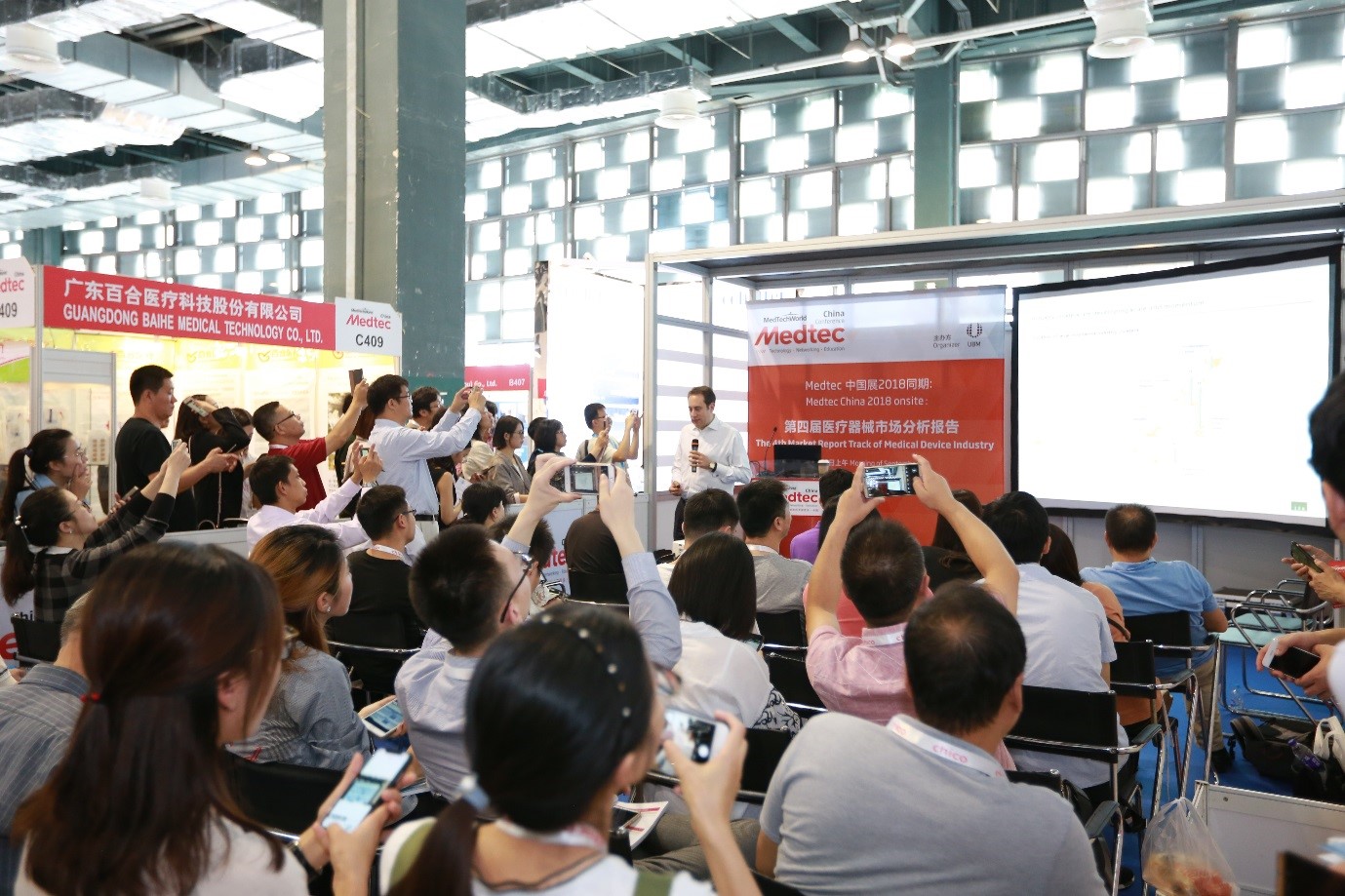 Onsite complimentary activity
Medtec China 2019 will be held at the Shanghai World Expo Exhibition & Convention Center September 25–27th, 2019. To obtain more information, please visit our website: www.medtecchina.com.
MediaExhibitVisitConference Contact:
Sophia XU
UBM China
T:+86 10 5730 6095