Medtec China launches regulatory zone to speed up the internationalization of medical device industry in China; WuXi AppTec confirmed to exhibit
As the medical device industry in China is developing in the direction of high-technology, the Chinese government is encouraging the internationalization of local innovative medical device production to explore global marketing opportunities. Medtec China, as one of the leading show dedicated in medical device design and manufacturing in China, will be held 26-28 September in Shanghai to continue contributing to accelerate the pace of development. This year's show will launch a new exhibiting zone called REGULATORY STREET, which is exclusively supported by Shanghai Pudong Medical Device Trade Association, consultant companies and keynote speakers from North America, Europe and China, with regulatory updates for China, the US and the EU provided in this zone. Meanwhile, the China Chamber of Commerce of Medicines & Health Products Importers & Exporters (CCCMHPIE) is also joining hands with Medtec China 2018 to hold a seminar to discuss how to accelerate the internationalization of the medical device industry in China and what are the challenges and opportunities in this process.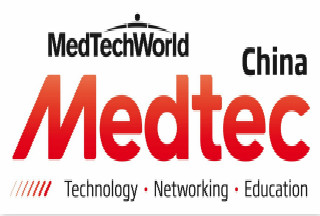 REGULATORY STREET helps local brand go global

With the rapid development of Chinese medical device manufacturing, more and more competitive products are being exported to the US, EU and other regions around the world. Therefore, local regulation compliance and certification is very important for them. This regulatory zone was also launched for this reason. Shanghai Pudong Medical Device Trade Association acknowledges this intention and fully supports the activity.

Exhibitors in REGULATORY STREET provide comprehensive regulatory consultant services including accessing markets in North America, Europe, Japan and Canada. For example, Dr. Knoell Consult GmbH offers client-specific strategic advice for the global registration of medical devices. They assist companies in designing quality management systems and the associated support for preparation and up-keeping of technical documentations. As a leader in the medical device industry for a many years, WuXi AppTec provide unique testing plans which can be customized at any stage of the product development life cycle. Further, Shanghai Huaxia Investment Management Co, Ltd specialize in enterprise registration, financial agents, trademarks, personnel and other one-stop business services.
Joining hands with CCCMHPIE to hold seminar of high-end medical device production internationalization
The 13th five-year plan focuses on the development of an advanced domestic medical device industry. To speed up the internationalization of high-end medical device production, CCCMHPIE is going to organize a seminar at Medtec China 2018 to share information about marketing in countries along the Belt and Road and how to solve the challenges of this program. Leaders from the Ministry of Commerce and the deputy of the Deputy Secretary-General of CCCMHPIE will attend the meeting.
Mindray, Neusoft, Shinva, United-Imaging, Sonoscape, WEGO, Yuwell, Fosun and Anke who are members of CCCMHPIE may also join this meeting at Medtec China 2018.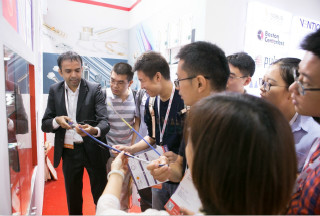 More than 50 companies are going to debut at Medtec China 2018 and in all, 400 suppliers will congregate at this annual event in 26-28 September in Shanghai to showcase exhibits of medical raw materials, components, tubing and extrusion, manufacturing equipment, contract manufacturing services, and regulatory consultant services for more than 10,000 decision makers, purchasing staff, R&D engineers, product engineers and quality inspectors from medical device manufacturers.
Selected debuting exhibiting companies: Wynca is a leading global supplier of silicon-based new material products. Shanghai BAODIE Complete Sets of Plastic Equipment Co., Ltd. is a manufacturer specializing in high speed single/multi-layer medical tube/pipe extrusion lines. Arone is a precision mechanical enterprise in R&D and manufacture including rail transit products, medical devices, and electrical/electronic parts.
Era-contact (Suzhou) Co., Ltd. is from Germany and boasts proficiency at designing and assembling complex electrical systems. It also possesses high-level technology, such as resistance welding, hot melt injection, and glue packaging. EG-MEDACYS is from the USA and they are one stop medical devices manufacturer with tooling, molding, assembly and engineering services provided to medical device manufacturers, and biology, lab, consumable and consumer industries.
To find more information about Medtec China, please check our official website: www.medtecchina.com.
MediaExhibitVisitConference Contact:
Carina Li
UBM China
T: +86 10 5730 6163
E: [email protected]
Medtec China Organizing Committee