Visitor registration has opened; get your free access to Medtec China 2018 in September

Medtec China, the leading medical device design and manufacturing exhibition in China, will take place 26-28 September 2018 in Shanghai. More than 400 exhibitors will showcase their latest offerings at Medtec China 2018, and more than 10,000 decision makers, purchasing staff, R&D engineers, product engineers and quality inspectors from medical device manufacturers will congregate at the show. This year's event is going to showcase exhibits on medical raw material, components, tubing and extrusion, manufacturing equipment, contract manufacturing services, and regulatory consultant service in China.
Medtec China 2018 Visitor registration is available now, please click here to register at the official website or call us +86 10-5730 6163 to help complete registration. Click the following picture to discover why Medtec China is a must-attend show.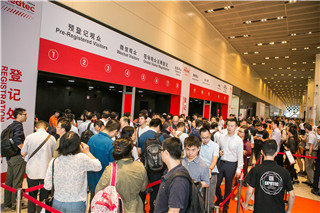 Medtec China 2017 one-minute video
Medtec China 2018 latest highlights:

Regulatory street debuts. This is a new launch zone at Medtec China 2018. With the exclusive support of Shanghai Pudong Medical Device Trade Association, consultant companies and keynote speakers from America, Europe and China will provide regulatory updates in China, the US and the EU in this zone.

The largest scale manufacturing equipment zone ever. International and domestic Chinese medical device manufacturing equipment suppliers from Switzerland, Singapore, Spain, Malaysia, Taiwan and China will show up at Medtec China 2018 over an area of 2,000m², to provide a great experience for visitors.

5 reasons to attend Medtec China 2018

1. Access to more than 2,000 global suppliers of medical device design and manufacturing from Medtech World

2. Free access to advanced products/technologies/service for the medical design and manufacturing industry

3. Resolve key technical challenges and problems in the processes of medical product development and manufacturing

4. The opportunity to explore regulatory updates in China, the US and the EU

5. Access to market trends and forefront business opportunities

400 Medical design and manufacturing suppliers; 14 exhibit zones for better visiting experience

For a superior visiting experience, Medtec China has set up 14 exhibit zones: Medical Manufacturing Automation; Moulding & Manufacturing Equipment; Medical Components; Electronic Components; Surface Treatment; Full Service Contract Manufacturing; Ultra-Precision Machining; Packaging, Sterilization, Labeling; Design, Research & Development, Software Regulations; Testing, Metrology & Inspection Supplies; Materials & Adhesives; Materials, Components and Process; and Dressing Materials and Process.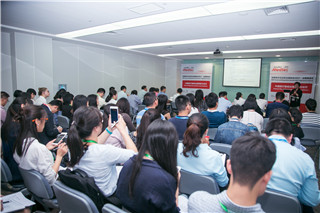 MDiT Forum and Regulation Summit 2017 onsite

2018 concurrent conferences help to access market trends

The MDiT Forum and Regulation Summit 2018 will discuss focused topics from four aspects: regulatory and policy; quality management; advanced technology; and market & investment.

Chinese Regulatory Updates and Compliance is always the most popular one. This year speakers are going to discuss the development prospects of the Chinese medical device industry, understanding of the medical device review and approval system by CFDA, and key points for the implementation of clinical trial quality management of medical devices in China.

The forum CFDA Flight Inspection and FDA Inspection, will invite global regulatory professionals and FDA officers to share their opinions on the implementation progress and information sharing of CFDA overseas inspections, and practical experiences of preparation and coping strategy for CFDA flight inspection and, from the view of medical device manufacturers, how to respond to FDA factory inspection programs and key points of reply to FDA483.

Next-Gen Design & New Technology can always easily attract engineers' attention. Some advanced topics are going to be discussed at this year's technology forum, for instance, getting the most of human factors engineering in medical device design, a case study on how to use disruptive design strategy in medical device design, and advancing medical devices by capturing the sense of visual and touch.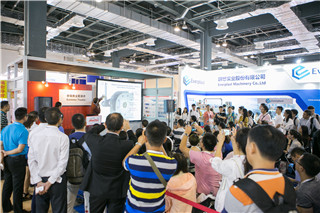 Medtec China 2017 Exhibitor Theater is full of visitors

Efficient way to network with industry peers through rich onsite activities

Every year Medtec China organizes difference onsite activities to fulfil customer needs, Business Match Making, Exhibitor Theatre, Quality Focus, Exhibitor Seminars, MDEA global medical design excellence awards which always attract plenty of visitor to participant. To learn more about onsite activities please click here.

How to register:

1、Online Registration:

Click the link to register on Medtec China official website: www.medtecchina.com

2、Telephone Registration: +86 10-5730 6163

3、Group Registration:

If you are a group of more than five people visiting, please call us to simplify the process: +86 10-5730 6163

MediaExhibitVisitConference Contact:
Carina Li
UBM China
T:+86 10 5730 6163
E:[email protected]
Medtec China Organizing Committee