Relative Health Limited Complete Cuff-Less Blood Pressure Trial
Working with the National Health Service, UK based Relative Health Limited have completed their first full scale clinical trial of their new Optical cuff-less Blood Pressure technology.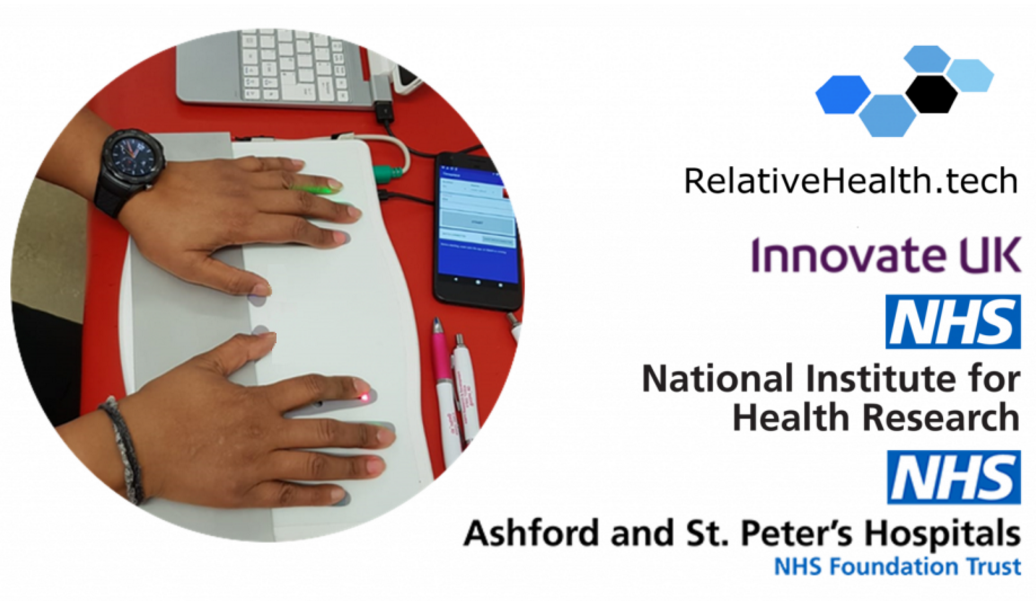 The trial held at Ashford & St Peter's Hospital Chertsey saw 1100 patients have their routine Blood Pressure taken by conventional and new optical means.
Finger-tip hardware from Cardiocity Limited and Huawei's SmartWatch2 were deployed to gather wrist and fingertip optical data with this data being fed into Relative Health's MORPHEUS system to calculate the Blood Pressure acquired through non-invasive means.
Deputy Director of Research and Development for St Peter's Hospital, Dr Isaac John stated:
"The conclusion of our trial sees us test two new devices for their ability to predict Blood Pressure without the need for an inflating cuff. Working with Relative Health has allowed us to really push the boundaries of how Artificial Intelligence linked to new sensors may change the way in which we record our Blood Pressures".
Data from both devices has now been imported into MORPHEUS, Relative Health's AI analytics engine, and is already producing promising results. The system needs just 10 seconds of data to calculate Systolic and Diastolic Blood Pressures requiring no manual or automatic inflated cuff.
Relative Health's CTO, Dr Chris Crockford commented:
"The conclusion of the SLAF2 trial, which we have undertaken under the guidance of the National Institute of Health Research has allowed us to gather a large dataset through both traditional and new technological forms. We have automated the feed of this data into our GPU cluster and MORPHEUS has been continuously learning from this data throughout the course of the trial. We have continuously reduced our RMS error below our previous 10mmHg marker as this trial has progressed and we will be publishing our results shortly."
The work has increased the IP portfolio of the company and was part funded by InnovateUK.
The company aims to disrupt the inflatable cuff blood pressure market and has partnerships in both the smartwatch and bedside monitoring markets.