Your Design Validation Questions, Answered

In a recent MD+DI webinar, "What You Need to Know About Design Validation," Jessica Lee, PhD, director of quality at Boston Scientific, shared insights about the design validation process and answered questions from her industry peers on the subject. Lee oversees the quality system for the company's Valencia, CA-based site to ensure the safety and compliance of neurostimulators developed for patients with chronic pain or Parkison's tremors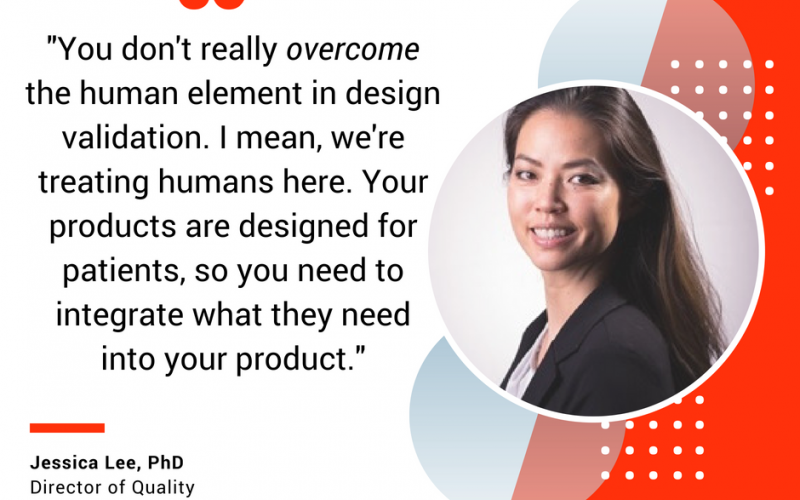 How Do You Overcome the Human Element in Design Validation?
This is a question that came up at an industry event where Lee was asked to speak about design validation. She shared it during the webinar as a way to emphasize that the underlying intent of design validation is understanding the user.
"You don't really overcome the human element in design validation," she said. "I mean, we're treating humans here. Your products are designed for patients so you need to integrate what they need into your product."
What Can Someone Do to Focus Their Company's Culture on What Users Need?
"If you really want to see your company with a patient focus I think, number one, connecting your employees with patients is really important," Lee said. "At Boston Scientific, we bring in patients at least twice a year. We have one event where we have a speaker for about an hour, they tell about their lives before and after our therapy, and we actually look up the serial numbers of their implants and bring up all the product builders, and it's very gratifying and emotional to see, even down to the product builder level, to say 'this is the person that you helped, and this was their story…"
That experience is fulfilling not only from a job satisfaction standpoint, Lee said, but it allows the product developers to better understand the needs of those patients.
Another program at Boston Scientific enables employees to go on ride alongs with sales reps to see a live case.
"Those are really useful because you can get in the OR, you can see the actual steps that these physicians are taking to implant the patients, how the patients are reacting, [and] what types of people are coming in as patients," Lee said. "So I think that's really valuable to understand the use cases."
Another way Lee is able to connect with patients is through conferences designed for patients. For example, she said she attends a conference every year that is designed for women with chronic pain. There, patients come to the company's booth to learn about the therapies, which in turn gives Lee an opportunity to learn more about those patients, just by the types of questions they ask. For example, she said one patient stopping by Boston Scientific's booth at that conference commented that a spinal cord implant was "really scary."
"That told me that even the name of our product is really scary to people …. that patient connection is critical," Lee said.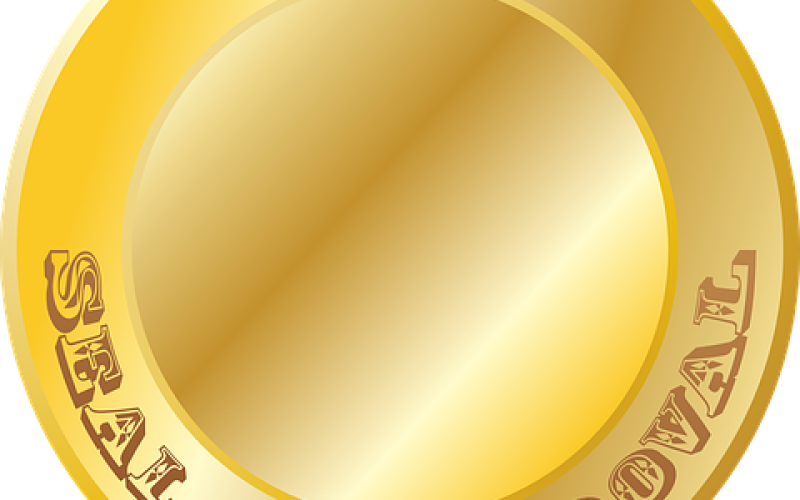 What About Design Validation for Product Labels?
Lee said Boston Scientific performs both verification and validation for labels. For verification, she said, there are basic requirements about what should be on the label, such as temperature conditions. For validation, the company uses on-site cadaver labs.
"We bring in physicians, we have sales reps come in, and they take the boxes out and they have to validate the label and make sure it's the right product, so that's our actual user validation, plus the verification," Lee said.
What Is the Best Way to Train New Employees on Design Validation Requirements?
"I would really focus on product-specific training and training on the patient population you're serving," Lee said. "During our new hire orientation we actually have a patient come in, we have a few employee patients, and they come in and talk about the products, and that really resonates with people. The rest is on-the-job training and is easy to come up to speed on."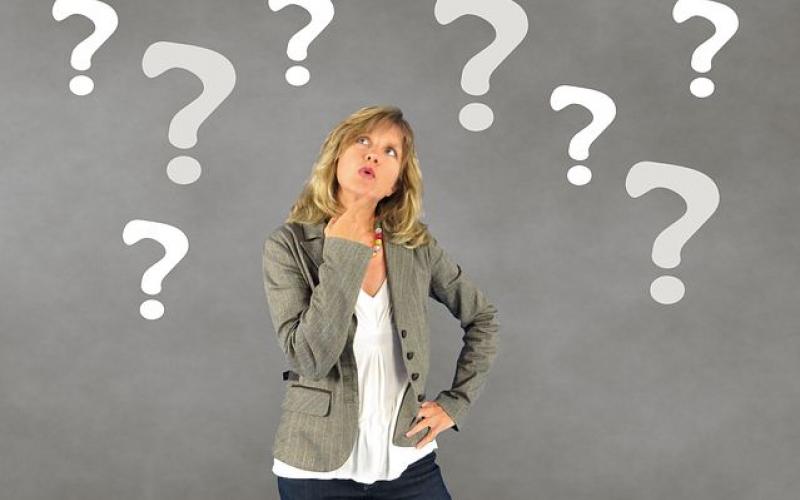 What if the Patient Population Is Really Small?
One listener asked Lee what happens if the intended user population is super rare and whether it's okay to create simulated users in the design validation process, or perhaps borrow from a related discipline.
"I would encourage you to really try to get the real users, at least when you're just launching," Lee said.
If the product is one that has been implanted for years and is considered the gold standard it might be okay to validate the design using people who are familiar with the field, such as physicians.
"But the devil's in the details, I know if it's a very extreme user population it's going to be hard to find them," Lee said. "But you'll also find that it's probably a pretty unique patient population with their own set of problems and expectations."
On the other hand, she admitted that she has used simulated users on occasion. For example, she said, if the company makes a new lead but and the only change from the previous lead is that this one is a little bit longer, but the procedure is the same, that would be a situation where it is okay to use simulated users such as sales reps who are familiar enough with the product to provide valuable feedback, even though they are not implanting physicians.
"So there are situations where you can use simulated users, and there are situations where you should really try to find actual users," Lee said.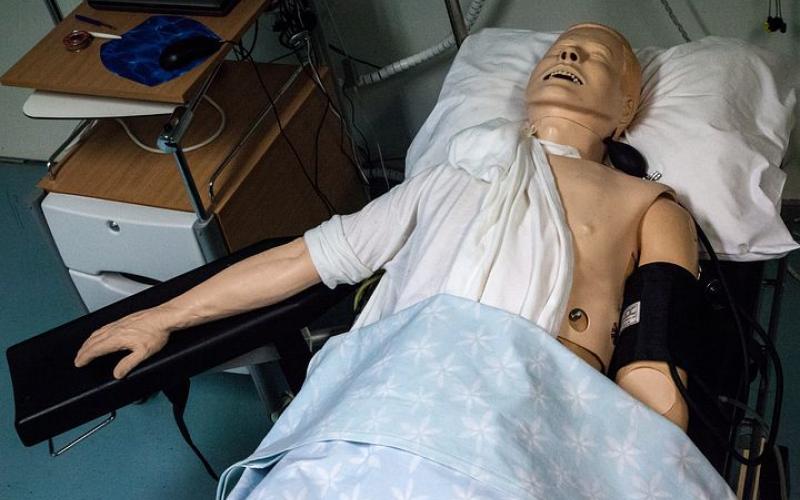 When Is It Okay to Outsource for Design Validation?
Lee said this depends on whether or not the firm that you outsource to truly understands your user population. If it's a firm that has a very niche focus and specializes in that population, she said that might be the perfect option.
"If they don't have a deep understanding of your user, I would caution against that," Lee said. "It's possible, maybe have somebody from marketing or clinical observe and make sure that they're catching what marketing would want to be caught."
For that matter, Lee said at Boston Scientific her department always has marketing and clinical people there for validation testing to ensure that the user needs are being incorporated.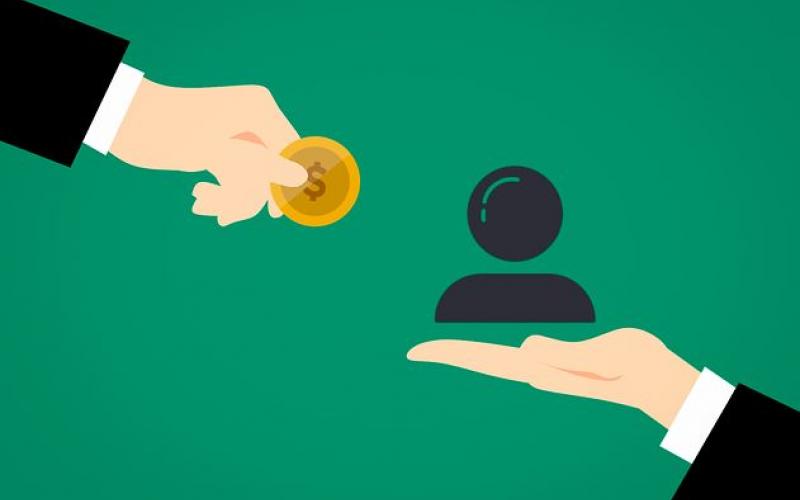 We actually invite marketing and clinical.