Portable X-ray Puts the Power of the Radiology Dept. In a Box
An Atlanta-based startup is changing the way a patient's x-rays are taken. Oxos Medical has developed Micro C, a point-of-care X-ray technology, which has been cleared by FDA.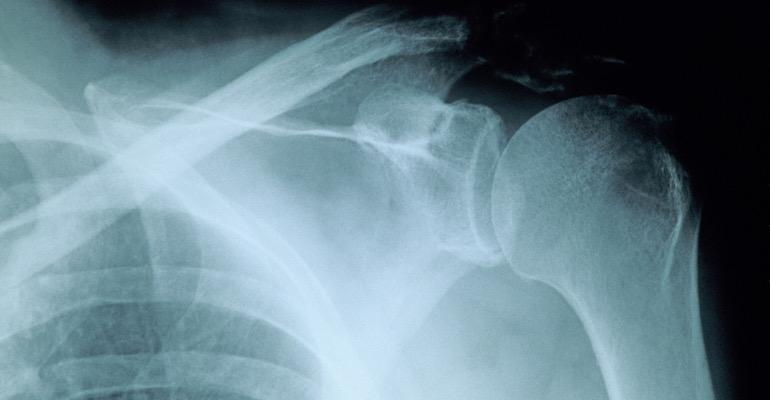 The company, which was formed in 2016 has dubbed the technology as a "Radiology Department in a Box." Evan Ruff, co-founder and CEO of Oxos said Micro C simplifies the x-ray taking experience.
Traditional radiology solutions, such as C-Arms, the machines used for fluoroscopic imaging during procedures, are well known for their limitations in image quality and high radiation exposure.
"You can spend about $100,000 on your x-ray machine, but then you have got to, in some cases, build out a lead-lined room," Ruff told MD+DI. "You've got to figure out where you're going to save the images … Then you have to either train staff or get radiation technologists to run the machine. Then you have to have a radiologist to actually interpret the image all the way to make a diagnosis.
Oxos said Micro C has all of those services ready to go
"The device is low radiation. It has built-in guidance. We have our own image and archival services," Ruff said. "We can sell you a device that has a cellular modem in it and you don't even have to connect it to your own Wi-Fi if you don't want to."
The company and the device have been well received as it has been used by the military, the Veterans Administration, sports teams, hospitals, imaging centers, and bioskills labs.
Investors have also given the technology support as it recently raised $23 million in a series A round from Parkway Venture Capital and Intel Capital. The company has now raised a total of $45 million.
The firm said the funding would be used to accelerate product innovation and expand availability globally.
Article Source: MDDI