Designing a Collection Device that Could Make an Impact in Cancer Treatment
Medtech engineers frequently help medical researchers translate their ideas for better disease treatment into marketable medical devices. "These translational projects are rich in opportunities for medical device developers to have impact on very meaningful programs," Scott Thielman, CTO of Product Creation Studio, told MD+DI.
Working with cancer researchers on projects that may help improve outcomes for patients could be particularly meaningful. Thielman shared such efforts during his recent Center Stage session at MD&M West 2021, pointing to the work his team is doing with Amanda "Mandy" Paulovich, MD, Ph.D., and her lab at Fred Hutchinson Cancer Research Center in Seattle, WA. For almost two decades, Paulovich has been focusing on personalized healthcare to drive more-effective personalized therapies for cancer patients. "Mandy is leading research at the cutting edge of personalized cancer care. It's gratifying to discover that our device development skills can benefit her work," said Thielman. "Our designers and engineers were highly motivated to support this project."
Paulovich and her team have been studying proteomics and the role that proteins expressed within cells play in cancer. "The genome may be our biological blueprint, but the proteome is what actually gets built as proteins and is expressed under real-world conditions," Thielman explained. "Analyze the spectrum of proteins in a tumor cell and you have a quantitative basis for diagnosis and therapy." He notes the current work by commercial proteomics companies such as SomaLogic, Nautilus Biotechnology, and Olink and says that recent IPO activity suggests that investors are starting to pay attention to the proteomics thesis.
Paulovich told MD+DI that "post-translational modifications of proteins provide a real-time readout of the physiology of our cells and tissues—critical for designing new therapies and matching the right patient to the right drug."
Protecting Biopsy Samples
Paulovich, who holds the Aven Foundation Endowed Chair at Fred Hutch, enlisted Product Creation Studio to help overcome a barrier to obtaining reliable phosphoproteome data from biopsy samples. "As soon as the tissues in the biopsy specimen are excised from the patient, protein expression begins to change in response to the trauma," she said. "The changes in expression due to sample manipulation are essentially unwanted noise in the proteome, masking the critical diagnostic information."
Paulovich explained that "many of these modifications are unstable and rapidly change once a biopsy is taken. A straightforward way to stabilize the protein modifications is to immediately freeze the biopsy as soon as it is removed from the patient. Unfortunately, many clinical sites are not set up to do this—due to inadequate staffing and/or lack of access to equipment necessary to 'snap freeze' the tissue. This greatly limits our ability to use these very important protein modifications clinically—whether to develop better therapies, better dosing of therapies, or better diagnostics—all critical for the future of precision oncology."
Paulovich asked Product Creation Studio to help devise a shelf-stable, low-cost, single-use specimen freezer that could be included in each collection kit. "The specimen collection device that we've been working on with Scott's team is designed to enable clinical sites without specialized equipment to snap freeze tissues and preserve protein modifications," she explained.
To develop such a solution, the Product Creation Studio team divided the project into two critical aspects: user experience and functional technology. "These focus areas have proven beneficial for feasibility exploration with life science research teams. User interviews informed new models of the potential workflow (Figure 1) and user needs. Subsequent design ideation led to three interaction models (Figure 2) that became the core of a human factors evaluation with a representative user group," he said. The qualitative and quantitative output from this study influenced updates to the design concept, shown in Figure 3. This concept also integrates the functional technology proposed and tested by the Product Creation Studio engineers, he added.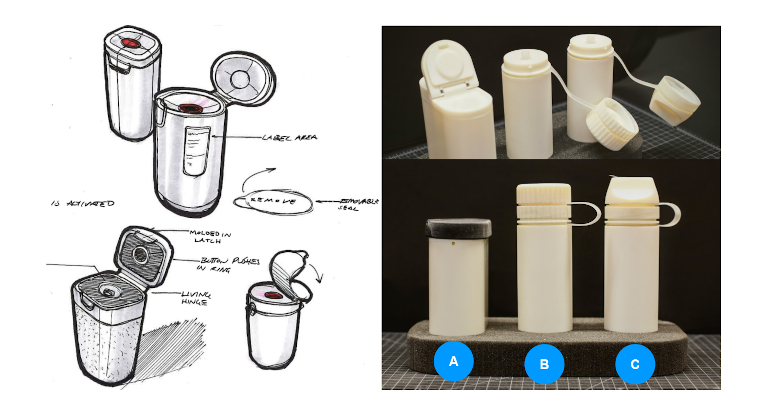 Figure 2. Conceptual designs (left) for the quick freeze device leading to three interaction models (right).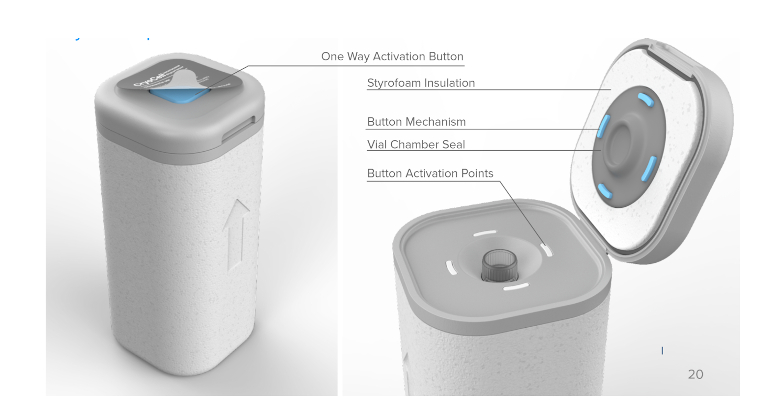 Figure 3. Design render of the devices used in the mouse study.
Potential solutions that leveraged combinations of chemical and compressed gas coolant techniques were explored in early mock-up studies (Figure 4), Thielman said. Results from these tests built confidence in the feasibility of a solution with beneficial temperature curves like the one shown in Figure 5, he said.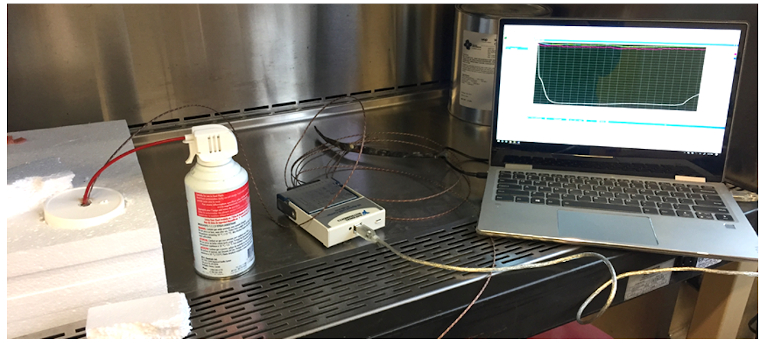 Figure 4. Early functional technology feasibility study based on system mock-ups.



Figure 5. Feasibility study test data.
A sequence of design-build-test cycles led to proof-of-concept prototype units (Figure 6) capable of freezing the specimen vial in less than a minute and maintaining it for more than 30 minutes, Thielman explained. "This provides enough time to put the samples into a cold chain on their way to the lab," he said. "In a mouse model study, the Paulovich team showed that this process squelched the unwanted variability and was comparable to the gold standard of freezing the samples directly in liquid nitrogen."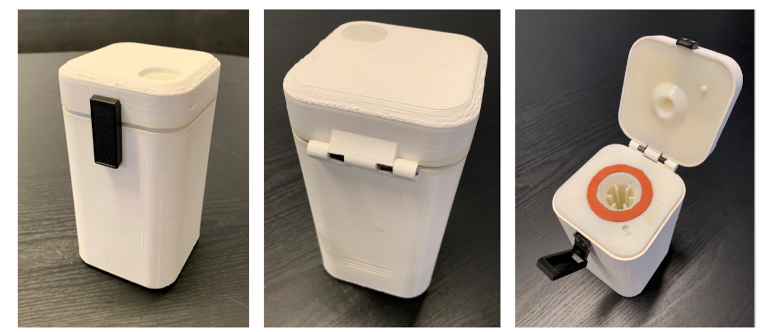 Figure 6. Proof-of-concept prototypes used in mouse-model study at Fred Hutch.
These early efforts led by Paulovich in collaboration with Product Creation Studio have helped establish a vision as well as intellectual property for this novel specimen collection device, Thielman said. Added Paulovich: "Scott's team at Product Creation Studio team worked closely with us during user studies, mock-up studies, and prototype testing. It was a fantastic multidisciplinary effort. The next step for the project is to further refine the design, particularly reducing the size of the prototype, and also incorporating a noncombustible coolant, compatible with use in the operating room."
Thielman said that the teams will also "focus on tuning the design toward a specific clinical application, an activity best accomplished in collaboration with a commercial partner. Fred Hutch is actively looking to identify industry partners with clinical needs for the device and those who can manufacture a next-generation unit at scale. It is a priority to make this specimen freezer technology available to the academic and life science community," he said.
Article source: Qmed and MD+DI