Understanding Regulatory Expectations for Combination Products
While the concept of a combination product is not new, these unique healthcare products (drug plus device, biological plus device, drug plus biological product, or drug plus device plus biological product) could be facing some new challenges. Thanks to the new EU Medical Device Regulation (MDR) as well as new methods under ISO 10993, new expectations are emerging that could impact testing data and submission requirements.
Sandi Schaible, senior director of analytical chemistry and regulatory toxicology, and Dr. Sherry Parker, senior director of regulatory toxicology, both with WuXi AppTec Medical Device Testing, answered a few questions for MD+DI on submitting combination products for regulatory approval. WuXi AppTec offers R&D and manufacturing services to companies in the pharmaceutical, biotech, and medical device industries worldwide to advance discoveries and deliver groundbreaking treatments to patients. Capabilities include R&D and manufacturing for small molecule drugs and cell and gene therapies as well as testing for medical devices.
As senior director of analytical chemistry and regulatory toxicology, Schaible specializes in extractables and leachables studies. She is a U.S. delegate and international delegate for ISO 10993 part 18 in chemical characterization and also a U.S. delegate for ISO 10993 part 13 and the particulates committee (TIR42).
Dr. Parker has more than 20 years of toxicology and medical device experience and is an expert in biological evaluation of medical devices and combination products. After receiving her Ph.D. in Molecular and Cellular Pharmacology from the University of Miami, Dr. Parker worked as a toxicologist for the U.S. EPA, RTI International, OrbusNeich Medical, and Fresenius Medical Care. As WuXi AppTec's senior director of toxicology, Dr. Parker provides manufacturers with guidance on global regulatory and technical requirements and testing program design. In May 2019, Dr. Parker was appointed to a three-year term as co-chair of the Advancing Safety in Health Technology/Biological Evaluation (AAMI/BE) Committee, the U.S. mirror committee for ISO 10993. In addition, she is currently an internationally recognized ISO expert and a U.S. Delegate for TC 194, the technical committee for ISO 10993 and is the past president of the Medical Device and Combination Products Specialty Section of the Society of Toxicology.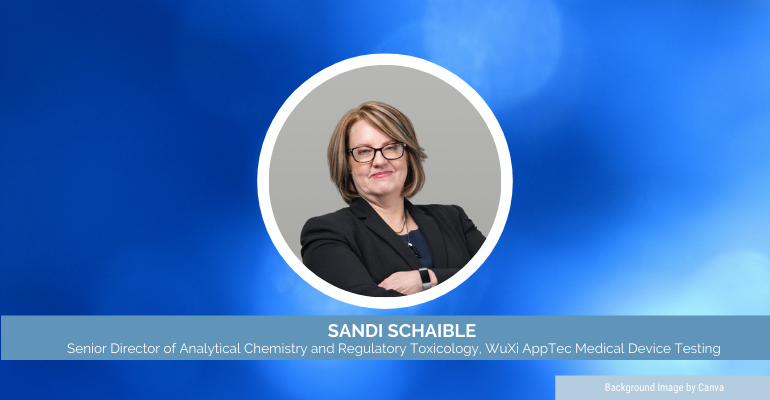 Will medical device manufacturers of combination products need to work with multiple FDA centers during submissions?
Schaible and Parker: Yes, and this is determined by the modes of action for the combination product. Keeping this in mind, medical device manufacturers will likely have to work with multiple product centers to complete their submissions. The U.S. FDA has a product center that specializes in a particular area. The Center for Drug Evaluation and Research (CDER) division reviews drug-related products, the Center for Devices and Radiological Health (CDRH) reviews medical device products, and the Center for Biologics Evaluation and Research (CBER) reviews biological products. They each have their own set of requirements, which may impact how manufacturers proceed with testing and preparing their submission packages.
Determining the appropriate approval pathway and how to prioritize the varying, sometimes contradictory, required endpoints starts by understanding the product's primary mode of action. For products where the device is the primary mode of action, companies would work with CDRH as their main reviewer. CDER would mainly be the primary review when a drug is the primary mode of action. Finally, for products with a biological focus, the manufacturer would consult CBER as the first source of guidance.
Of course, combination products are always more complex than they seem. When laying out a test plan, manufacturers will need to consider a strategy to satisfy all applicable regulations.
How will the EU MDR impact regulatory pathways for combination products in particular?
Schaible and Parker: With the notable transition to the EU Medical Device Regulation (MDR), new expectations apply to combination products similar to any other medical device. If the primary focus of the combination product was historically drug safety, the manufacturer may not be aware of the changes to the medical device regulation that are putting stricter requirements on safety testing for medical devices.
Additionally, testing methods, specifically those outlined under ISO 10993, have changed substantially in recent years and previously used methods may be deemed unacceptable by regulators. Working with a testing partner who is well-versed in the current—yet evolving—regulatory environment can help manufacturers identify potential gaps in their testing.
Apart from EU MDR and U.S. FDA, are there other emerging regulations around the world impacting regulatory pathways for combination products?
Schaible and Parker: Each combination product's approval pathway is unique, but there are trends in medical device regulations that showcase regulators' emerging perspectives. When considering how the latest revisions to ISO 10993 have increased the importance of evaluating the safety of the device, manufacturers should think about how the drug affects the device and how the device affects the drug.
Does the potency and efficacy of the drug change after exposure to the device? Does it remain stable? Does the drug component leach out unexpected chemicals? Complexity leaves room for scrutiny about the selected extractable and leachable conditions, making a thoughtful and thorough study design paramount to gathering reliable results.
Manufacturers need to form a strategic test plan based on the product's primary mode of action as well as packaging considerations. With a huge shift in how laboratories conduct preclinical safety testing for medical devices, a knowledgeable team is paramount to achieving a successful submission. Keeping up to date with the standards is only the beginning because staying in tune with regulators' expectations is half of the battle.
Unless a manufacturer is consistently involved with ongoing regulatory feedback regarding the application of these complex expectations in their product's testing, they should consider bringing in support for the areas where they are less knowledgeable.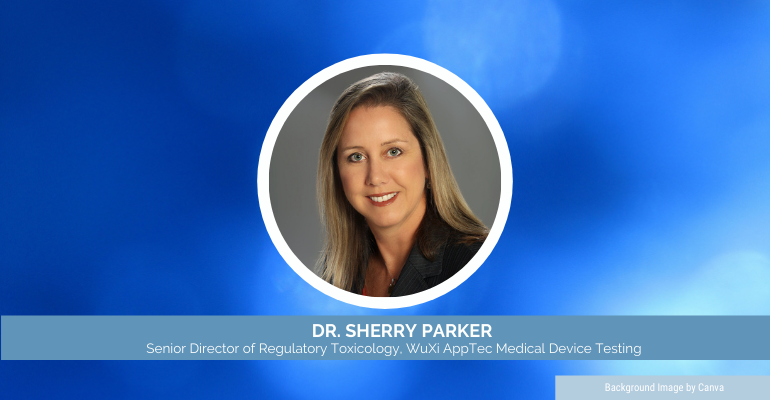 What are some common pitfalls during such regulatory submissions of combination products, and how can they be avoided?
Schaible and Parker: Manufacturers will need to understand when and how a drug/device interaction could cause unexpected biocompatibility risks. It is essential to plan studies carefully and recognize both the purpose of the active drug and how the preclinical setting may need to adjust.
Since the testing path for combination devices is more complicated, it is important for manufacturers to begin with a pre-submission process. In the U.S., it's possible that CBER, CDER, and CDRH may all have different philosophies on achieving compliance, which can impact testing parameters as well as the time and budgetary investment it takes to satisfy them.
How can companies maximize their time and budgetary investment? How can they minimize delays along the way?
Schaible and Parker: Ideally, manufacturers should involve their laboratory testing partner in their pre-submission process from the beginning. This is not the time for trial and error. Many medical device standards have significantly changed in the last few years. Teams need to factor these modifications into their preparation and identify opportunities for efficiency, which may require the support of someone who can clear the regulatory fog.
To minimize delays, manufacturers will need to fully understand the regulatory expectations for a combination product and design their test plans to address all those requirements.
Are there factors that can improve a submission's chances of approval?
Schaible and Parker: The best way to improve the submission's chances for approval is to have a thorough understanding of the device and the drug individually and how they interact together. Manufacturers can also set a strong foundation for their submissions by considering where they may face setbacks.
What regulatory data expectations, real-time and/or post-market, could impact medical device manufacturers of combination and drug-delivery products?
Schaible and Parker: In general, regulatory agencies are looking for increasingly detailed information and clear justifications about the approach to testing. Therefore, the significance of recruiting a laboratory testing partner grows with every regulatory update.
Test plans for combination products are extremely complex and include several moving parts, so every decision around the submission needs to be intentional and documented. Organizing documentation during the preclinical process and taking note of any adjustments or insights along the way is crucial when preparing for reviewers.
Anything else medical device manufacturers of combination products should be aware of?
Schaible and Parker: The best starting point for any manufacturer in their regulatory journey is to identify a reliable laboratory testing partner with demonstrated experience in combination products who can assist with their strategic pre-submission process. An experienced laboratory testing partner can provide guidance in testing the combination product most efficiently, minimizing the number of devices needed and saving valuable time.
Article source: MDDI Online by MDDI Staff