Don't Fear the Audit: Benefits of Good Quality Practices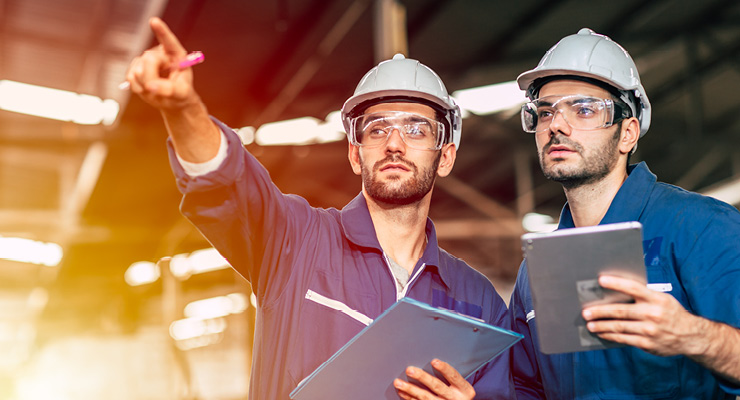 Quality is a loaded word. For the general public, it connotes excellence, value, worth—all of which we strive for in our business. But for some in the medical device industry, it's about bureaucracy, liability, and conflict. Maintaining a quality management system (QMS) per the expectations of regulatory bodies can be time-consuming, confusing, expensive, and tedious.
I know plenty of people who consider quality to be a four-letter word. As a small business owner whose success was tied to checking the right boxes and keeping a current approved suppliers list (ASL), I know that developing and maintaining a system that would pass an outside audit can be stressful and draining.
The U.S. Food and Drug Administration (FDA) has always required ASL as part of its quality checks for medical device manufacturers. Meredith Price Vanderbilt, director of consulting for Empirical Technologies, is certified in regulatory affairs and quality. She's seen a shift in how FDA oversees approved suppliers.
"[Approved suppliers] is part of the original CFR 820 from 1997. That's when FDA said device manufacturers are responsible for the suppliers on their ASL," she said. "They just became pickier about it starting around 2005."
When I started my business in the late 1990s, a handshake was enough to cement agreements over confidential information and quality systems with clients and suppliers. Then came nondisclosure agreements, and then came supplier quality surveys. Now we find ourselves haggling—and sometimes losing business—over supplier agreements.
Given the litigious nature of our business environment, supplier agreements can make or break a deal. We continually negotiate those agreements to protect ourselves and maintain our operating standards. When we ask for modifications, we're often told we're the only supplier who's questioned the agreement. This blows my mind. I can't imagine committing to some of the boilerplate language that comes across my desk that in no way relates to the services we provide. So I encourage my colleagues and friends to remember these agreements should be a collaboration—if something doesn't work for you, ask questions. Offer alternatives and solutions. As my lawyers tell me, don't sign anything that's not applicable to you.
Keeping on top of those agreements and ASLs can be time-consuming and expensive. The bigger your list, the more exposure you face if any of those suppliers don't meet standards. Major corporations typically have employees dedicated to maintaining and culling those lists, particularly in the wake of mergers and acquisitions.
For smaller businesses, it's often a reach to have dedicated quality staff. But in outsourcing various aspects of product development, they can relieve some of that burden in partnering with suppliers who maintain ASLs specific to their line of work. At Empirical Technologies, we maintain our ASL not only for direct suppliers (testing equipment, load cells, consumable goods, accreditation bodies) but for suppliers we have partnered with to offer services for our clients for which Empirical is not the direct supplier (think chemical testing, materials testing, package testing, finite element analysis, process validations, etc.). It's a huge cost and time savings for our clients who don't have the capacity to maintain their own quality manager, and it safeguards our reputation by ensuring we're working with companies and people aligned with our practices and values.
We also perform onsite audits of companies we partner with and critical suppliers on Empirical's ASL. I recently visited Applied Technical Services (ATS) with Empirical's deputy quality manager, Brooke Levine, to ensure we're set up for success with this new supplier. Because it's a much larger company than Empirical Technologies, I wanted to ensure we're scaling up the workflow appropriately and get a first-hand look at how they operate. We review both the paper trail of how they document their work and perform a walk-through to see how an item is received, traced, signed for, tested/manipulated, and released.
Because I perform audits myself, I embrace the conventional definition of the word. I actually look forward to audits—giving and receiving them—as a chance to improve processes, validate what we're doing right and learn something new. Both sides of an audit should gain something positive from any assessment; this is hallmark in a successful activity.
The visit to ATS not only served as part of the QMS and meeting requirements to add a supplier to our ASL, it also served as a learning opportunity for how to conduct an on-site audit for our deputy quality manager. It's another opportunity for those of us who have been leading the charge and have plenty of experience under our belt to pass over the reins to allow the next generation of young engineers to understand the hows and whys of a specific process. The best part of the day was when, while in the Chemistry Lab, the chemist was explaining to Brooke how he used to print out graphs, then cut and paste them to the proper page in the report, then make a copy for the final product. The look of horror showed how far we have come with technology—that was worth the whole day!
Having a solid system by which you track and perform work enables you to identify causes of problems, trace breakdowns, and streamline successes. It's an approach that benefits any business, whether it maintains an ASL or delivers pizzas. When you invite an outsider in, it's an opportunity to see your company through objective eyes and focus on how to improve.
We all benefit from good quality practices, which are rooted in communication and proper perspective. If you take the time to put in a quality system dedicated to constant improvement, your company will better weather challenges and run more effectively. You may even find yourself enjoying your outside audits, because the auditor will have to work hard to find anything to critique. 
Article Source:MPO