Survey: 70% of Bluetooth RPM Users Report Issues Sending Glucose Readings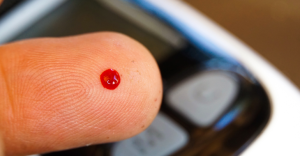 The 2023 National Diabetes Care Survey suggests that cellular RPMs could help, but according to the data, RPMs as a whole may have a visibility problem.
Approximately 33 million people in the United States live with Type 2 diabetes. For about 45% of them, controlling glucose levels continues to be an issue, according to a study in Patient Prefer Adherence.
Recent results from the 2023 National Diabetes Care Survey, a longitudinal analysis of patients with Type 2 diabetes in the US, highlighted that one of the possible reasons for the high percentage of non-controlled disease may come down to patients using Bluetooth devices to send their readings to a provider. According to the survey, 70% of participants who use a Bluetooth device responded that they sometimes, often, or always have issues sending their readings to their provider — 56% of that group saying they always have issues.
In the same survey from 2022, 60% of participants said they had the same issue, indicating a 10% jump in the number of patients reporting issues with pairing, synching, and Wi-Fi when trying to send data to a medical professional.
This statistic is especially worrying as a majority of people with Type 2 diabetes only see a clinician two times a year or less, meaning they have to personally keep track of their glucose levels for long periods of time. And data suggests this method causes issues with the validity of the readings. It is estimated that 50% of patients, according to Prevention, don't adequately track their readings, or even provide false readings to a physician.
Remote patient monitoring: A possible solution?
Some are saying that cellular remote patient monitoring (RPM) devices could hold the answer to Bluetooth issues. But, according to the survey, 43% of respondents didn't even know what an RPM was, or how it could help better control their disease. An additional 43% of respondents knew that a RPM could directly send a physician their glucose readings without dealing with Bluetooth, but were not currently enrolled in a program offering those services.
In all, more than half of all participants agreed (37.5%) or highly agreed (33%) that RPMs could help better manage their diabetes day-to-day between doctor's visits.
Article Source:MDDI