What's Ahead for 3D Printing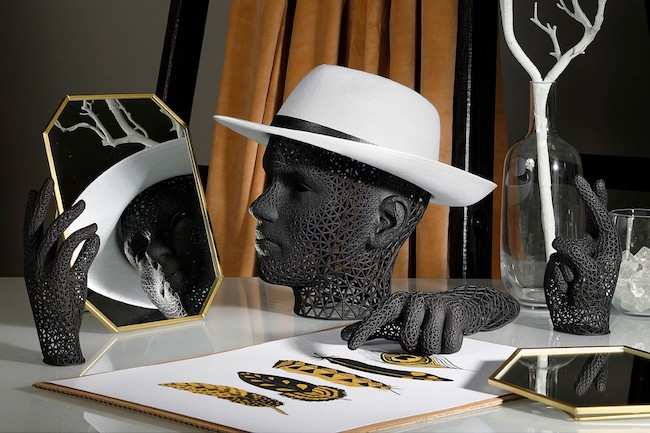 Will we be calling the new year "2023D," as 3D printing picks up its pace? It's corny – but it could be fitting. It's true that those of us who work in additive manufacturing (AM) say at the start of every year: "This is the year of 3D printing." But maybe this is the year.
Materials, 3D printing technologies, and applications are all poised to make meaningful advances in 2023 and beyond. Three major trends underpin this forward movement: Restructuring, accountability, and hybridization in additive manufacturing.
Industry restructuring
To say that 3D printing at year-end 2022 doesn't look like it did last December is an understatement. The industry has seen significant reshaping in terms of company participation, workforce structure, and overall response to changing market conditions.
M&A, IPO, SPAC, and other acronyms
Mergers and acquisitions are among the alphabet soup activity literally restructuring the additive manufacturing industry. From seemingly positive news like IPO and SPAC moves that have added more companies to the public sector to acquisitions among segment leaders, few segments of the 3D-printing industry remain untouched.
Materials giant Covestro sold its Additive Manufacturing materials business — itself expanded previously via acquisition from DSM — to Stratasys. On the desktop 3D-printing side, leading companies Ultimaker and MakerBot closed their merger into new entity UltiMaker (sadly not called UltiMakerBot). In metals, Markforged acquired Digital Metal, while on the software side, 3D-printer OEM Carbon acquired software company ParaMatters. Major international companies like Nikon continue to invest more heavily in AM: In 2022, that optical technology giant acquired SLM Solutions and Optisys, and invested in Hybrid Manufacturing Technologies.
Meanwhile, other moves haven't gone quite as planned. Major global player Xerox scaled back its Elem Additive business; Stanley Black & Decker's Digital Manufacturing Department was dissolved; and HP announced end-of-life for its full-color 3D-printing system. Further, Essentium's public move was terminated early in 2022 due to "market conditions" not favoring its planned SPAC. Among SPACs that did take companies to market, 3D-printing service provider Fast Radius announced Chapter 11 bankruptcy in November, just nine months after appearing on the public market. Before year-end, SyBridge Technologies signed on for a sub-$16-million acquisition of Fast Radius' assets, keeping the company afloat, but selling well below the initial $1.4-billion public valuation.
These and so many other moves in industry mergers, acquisitions, public filings, and losses indicate an interesting business environment for 3D printing as we enter 2023.
Among the biggest single takeaways is a simple one: The industry is continuing to mature. Messy business conditions add complexity and consolidation to an industry moving away from its roots in labs and maker spaces and more into boardrooms and stock exchanges.
Executive dysfunction
While we're on the subject of boardrooms, let's talk about the elephant in some of them — power struggles.
Spanish mass production startup Triditive, whose founder Mariel Diaz has received awards for leadership and engineering skills, saw something of a coup this autumn and currently has no CEO. The founder has filed suit to regain her company's standing, and legalities remain ongoing.
Another still-evolving situation is in the additively manufactured electronics (AME) space, as segment (and M&A) leader Nano Dimension is facing executive question. Shareholders have balked at the CEO's attempt to take over the company's $1.2-billion cash holdings. On top of layoffs and aggressive acquisition activity, the company is among those seeing intrigue affect its trading price.
These two companies are standouts among executive shakeups this year across the AM industry. While CEO turnover is somewhat common as business strategies mature and pivot, eyebrows raise when these moves are less consensual.
Layoffs
Other nonvoluntary moves in the industry have been more prominent. Here, of course, we have to take a look into layoffs. (Disclosure: This author was personally affected by a 3D-printer OEM layoff earlier this year.)
Market conditions, including a predicted — though not cemented — recession, inflation, supply chain disruptions, year three of a pandemic, war in Europe, and many other factors with wide reach, have led to what many leaders like to deem "unprecedented times."
For a young industry, all times technically are unprecedented, as it seeks to move where no market has moved before, but we'll leave that as an aside. As the 3D-printing industry matures, larger market conditions have more impact than ever before. (See the alphabet soup indicators above). It does follow that negative conditions have a negative impact on cash holdings, and precautionary measures often include a tightening of the belt and, in turn, a reduction in force.
Layoffs have struck the AM industry across the board. Hardware OEMs, material and service providers, software companies — no segment has gone unscathed.
The negative, of course, is a loss of institutional knowledge, as experienced industry professionals are removed from their roles. The net gain is that these thinned-down companies have better hopes of seeing their next fiscal year. An additional net gain, though, is a redistribution of skills as a trained workforce moves to new pastures.
Training and upskilling remain a significant area of concern in a young industry, and institutional know-how with years of experience is in short supply. While the hiring rebound is not yet in full force, depending on broader macro-economic conditions in 2023, we could see more companies scooping up experts that could change the course of their businesses.
Investments continue
Even in the face of uncertainty, AM occupies an interesting place in industry, as investments continue to roll in to the tune of millions of dollars at a time.
While investors are undeniably pickier than ever about new portfolio additions, those that do make the grade are still poised for good fortune. Among just a few recent raises are Hexagon's $100-million investment to Divergent Technologies' 3D-printed supercar business; Lockheed Martin Ventures' investment in 3D-printer OEM Fortify as well as 3D-printed solid-matter rocket company X-Bow Systems; AM Ventures' addition of Fortius Metals to its venture portfolio; and Holcim's investment in AM construction company COBOD.
These and many ongoing fundraising rounds point to the overall positivity with which the market regards advanced manufacturing technologies. With additional funding coming in one round at a time, new 3D-printing technologies can move into their next generations.
Accountability in claims
As AM continues to mature, it increasingly is being held accountable on an industry-wide level for the wild claims made over the years. From being "more sustainable" than other processes to "on-demand manufacturing," high-level claims are now being taken to task in proving out marketing slogans.
Sustainability
With the emergence in late 2019 of the Additive Manufacturer Green Trade Association (AMGTA), "greenwashing" claims — in which an overblown statement makes something seem greener/more environmentally friendly than it actually is — came under fire.
While it remains true that 3D printing on the whole requires less material and, thus, generates less waste than traditional subtractive processes, real sustainability claims require substance. Full life-cycle analysis (LCA) studies have begun to trace end-to-end processes and their sustainability implications as AMGTA members come together to scientifically discern the truth of their technologies.
Other approaches involve going fully "massless" to avoid wasted material altogether, as artificial intelligence (AI) and AM increasingly converge.
Supply chain restructuring
In March 2021, a massive container ship blocking the vital Suez Canal opened the world's eyes to the danger of relying on traditional supply chains. On top of the ongoing COVID-19 pandemic that had already sown logistical chaos the previous year, by 2022 "supply chain disruption" had become an all-too-familiar phrase throughout the industrial world.
In both those major bottleneck situations, 3D printing rose to the challenge. 3D-printed medical parts and personal protective equipment (PPE) as well as bridge manufacturing proved the longstanding claim that AM could overcome traditional supply-chain disruptions.
Localized and on-demand manufacturing are two of the major benefits of AM . . . when they work. In demanding conditions that have been heavily reliant on a traditional supply chain, especially in highly standardized or risk-averse market segments, AM adoption has been relatively slower than more commercial applications. Huge proof points over the last few years have stood testament as AM is held accountable, and seen to back up its value proposition.
End-use and spare parts
Qualification of materials and processes, rising workflow validation, and development of more material types have greatly moved the needle on end use or spare parts production via 3D printing.
In 2023, we can expect to see more final 3D-printed parts in use than ever before. From popular shoes to 3D-printed dental products, 3D printing is moving well beyond the rapid prototyping applications that characterized its earliest days. Full deployment of scaled-up AM production lines in large volumes is still relatively future-looking, but no longer so much a dream as it had been in years past.
Especially for spare parts production, 3D printing is more than proving its mettle. Bridge production, too, while traditional processes like injection molding ramp up, is highlighting the capabilities of today's 3D printing to meet demand.
Hybridization
Perhaps the single biggest 3D-printing trend we can expect to see in the new year comes down to what we tell our kids every morning: "Play nice with the other kids." That is, 3D printing is finding its place among and alongside other technologies, both AM and traditional, to broaden the conception of what advanced manufacturing is and can be.
Hybridizing technologies
Whether within a single machine or simply through side-by-side installations, more 3D printers are being designed and installed with hybridization in mind. The factory floor of the future may not be comprised solely of dozens or hundreds of 3D printers, but will see these systems installed alongside CNC mills, molding setups, drill presses, lathes, and other familiar setups in the traditional and subtractive manufacturing world. The interplay continues with 3D-printed molds and other parts for conventional equipment.
Conversations are maturing along with 3D printing. A decade ago, the question was: "When will 3D printing replace traditional manufacturing?" Now, we're seeing that question morph: "What will the factory floor of the future look like for efficient manufacturing?"
Ultimately, 3D printing is a tool in a toolbox. Even with a "make-anything factory" like a 3D printer, the tool has its limitations and will never be the absolute right choice in every production case. Sometimes this includes parts of single end products, which will rely on some additive and some subtractive manufacturing techniques to create the finished whole. Cars, for instance, increasingly have 3D-printed engine and internal components, alongside traditional metal-worked bodies — all created using ergonomic and personalized 3D-printed tooling for the line workers.
Ecosystem thinking
That tool-in-a-toolbox mentality extends beyond the factory floor. More materials companies, including multinational chemicals businesses, are partnering with select 3D-printer OEMs to validate their materials to tuned processes and validated workflows. More major software providers are creating slicing programs specific to different types of 3D printers, while others are building out incredible capabilities in simulation to predict real-world performance well ahead of a physical build.
The ways in which ecosystems form are leading to more powerful results across materials, technologies, and even business structures.
2023 in 3D printing
In 2023D, we can expect to see a more mature and holistic approach to the evolution of additive manufacturing.
Through a restructured landscape held more accountable for its growth and realistic refiguring of hybrid adoption, 3D printing is well positioned, indeed, to have its strongest year yet . . . until next year.
Article source: MDDI