Potrero Smartens up Its Catheter to Predict Diseases
Potrero Medical is hoping to use and machine learning to help predict diseases. To help with this goal, the San Francisco, CA-based company has raised $26.6 million in a series C round. The financing was led by China-focused healthcare investment firm GT Healthcare Capital Partners and Silicon Valley-based Sonder Capital.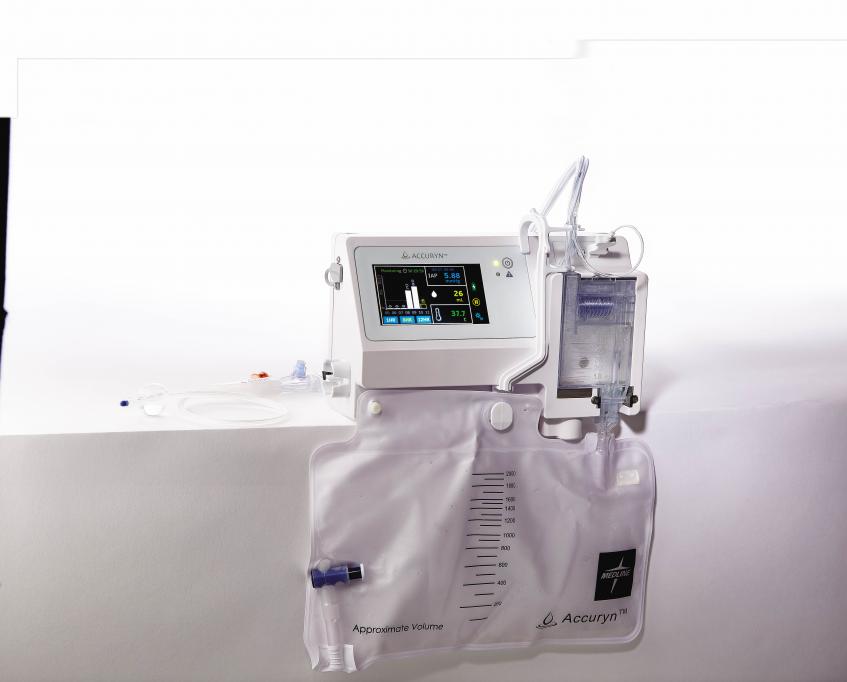 The company has a product on the U.S. market, the Accuryn Monitoring System, which turns a traditional urinary catheter into a smart sensor that helps to accurately monitor a patients' vital signs in real-time.
The financing proceeds will be used to further commercialize Accuryn and will also be used to build out the artificial intelligence and machine learning capabilities of the device. Currently the company doesn't have a nod from FDA for any predictive capabilities of the technology.
"We took a foley catheter and we applied sensors in the foley," Joe Urban, CEO of Potrero Medical, told MD+DI. "We're picking up some unique signals in the bladder and what we're in the process of developing is a machine learning algorithm that can help predict diseases. We're looking at acute kidney injury [AKI] as the first disease that we're going to help to predict and hopefully prevent."
The company said almost 50% of all ICU patients suffer from AKI, a devastating condition that is responsible for nearly 300,000 deaths a year in the U.S. alone.However, clinical reports have demonstrated that intensive monitoring of urine output can improve the early detection of AKI and reduce the risk of death.Urban said that AKI can be deadly and often goes undetected. He noted AKI along with Renal Failure and Sepsis are extremely costly for hospitals.
"Collectively there is a $35 billion problem that [hospitals] know they have," Urban said. "The cost is spread across every hospital. It's our job to create the clinical data that will support a claim that will enable a doctor, nurse or hospital administrator to justify the product."
The company has a wealth of support and innovative minds. Frederic Moll, MD, the founder of Intuitive Surgical and CEO of Auris Health, serves on Potrero Medical's board.
"As robotics advanced medicine by improving minimally invasive surgery, predictive health is revolutionizing the way physicians monitor and treat their patients. Potrero Medical is leading the way with the Accuryn Monitoring System," Moll said in a release.