First IVDR for Class D Medical Device
Roche Diagnostics is the first manufacturer to score certification for a class D product under the new in vitro diagnostic regulation (IVDR).
TÜV SÜD Product Service issued the IVDR certificate. TÜV SÜD also issued the world's first IVDR certificate (all risk categories), in October 2020.
The newly certified Roche product is a qualitative immunoassay intended to detect antibodies to SARS-CoV-2 in human blood plasma and serum.
"The certificate now issued marks the first time that this procedure has been brought to successful completion and represents an important milestone in IVDR implementation," said Andreas Stange, VP of medical and health services at TÜV SÜD Product Service.
The IVDR brought a reorganization of the approval process of in vitro diagnostics (IVD). On the basis of the new rules, IVDs are now classified in one of four risk classes, A, B, C or D, with devices in class A posing the lowest risks and those in class D the highest. The IVDR has been in force since May 2017. For manufacturers of medical devices that had already been certified, a transitional period of five years was originally defined. After the recent modification of the IVDR transition periods, manufacturers of high-risk products now have until May 2025 to gain IVDR certification for products which had already been certified under the old procedure.
To place class D IVDs on the market, these products must be approved by the manufacturers with a notified body such as TÜV SÜD Product Service. EU reference laboratories are involved in this process and the harmonized standards and "common specifications" are taken into consideration. Since these laboratories had not yet been designated when the IVDR was published and the standards and specifications do not yet apply in full, a view from an expert panel of the EU Commission had to be obtained for this early conformity assessment procedure.
"What makes this certification so exciting, in addition to the special procedure, is the fact that it concerns a diagnostic product without prior certification under the in-vitro diagnostic device directive (IVDD), but which is the first example of a class D diagnostic device certified under the IVDR," Stange said.
IVDR means stricter requirements for notified bodies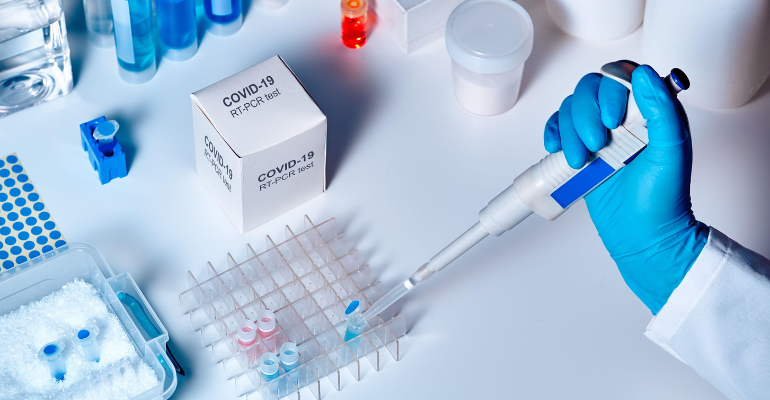 Introduction of the new risk-based classification system also means that manufacturers now have to involve a notified body in the approval of most IVDs, according to TÜV SÜD Product Service. Where this previously applied to only about 15% of IVDs, this percentage has now grown to more than 80%. Only low-risk devices in class A are excluded from this obligation, the notified body said.
At the same time, the IVDR establishes significantly stricter requirements for notified bodies, which now need to consult reference laboratories and other competent authorities – or, as in this case, an expert panel. TÜV SÜD Product Service said that stricter designation rules have had a negative impact on the number of available notified bodies.
To prepare for the IVDR, TÜV SÜD said it increased and qualified its resources over the past four to five years at a compound annual growth rate of nearly 20%.
Article source: MDDI