ViCentra Closes Series C Funding to Expand Its Insulin Pump in Europe
A new equity round will enable ViCentra to further accelerate its commercial rollout of its Kaleido insulin pump system with automated insulin delivery. According to Frans Cromme, CEO of ViCentra, the commercial launch of the Kaleido system will focus on the Netherlands, France, Germany, and the United Kingdom, with additional regions targeted in due course. The funding will also help the company scale manufacturing operations and prepare for FDA filing in the United States.
Cromme told MD+DI that the main difference between the Kaleido and competitor systems is size and ease of use. "Kaleido is very simple to use by design, and is the smallest and lightest pump out there," he stated. "This makes everyday life for people with Type 1 diabetes less cumbersome. It is also an extremely accurate system compared to other small pumps and that helps people get good blood sugar control."
ViCentra also announced that it has commercially launched the next generation of the Kaleido system, which fits the DBLG1 System, Diabeloop's advanced closed loop automated insulin delivery (AID) solution. With this collaboration, Kaleido will be available to operate with the DBLG1 handset and proprietary algorithm. According to the company, this will bring the first AID with a wearable pump to Europe.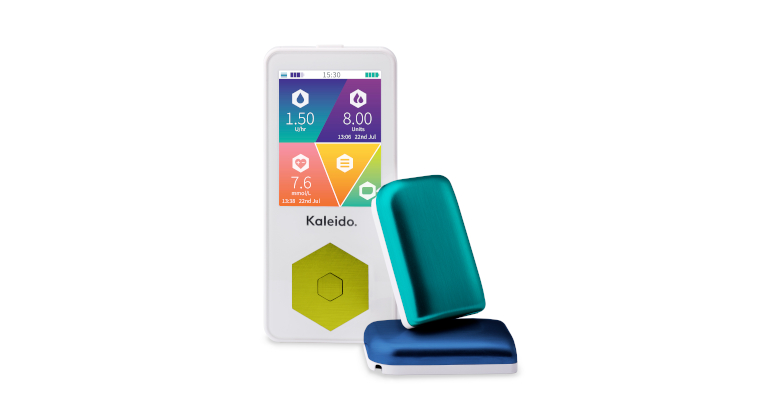 Kaleido has been CE marked since 2018 and was recently renewed by its notified body. The company also recently updated its ISO certification, according to Cromme.
In 2021 Diabeloop partnered with Terumo Corp. to develop an AID system for Japan and more solutions for Europe, while also looking toward other global opportunities. The two set out to develop a solution based on Diabeloop's DBLG1 and Terumo's MEDISAFE WITH.
Article source: Qmed and MD+DI