Senseonics Brings Real-World Data to Super-Competitive CGM Market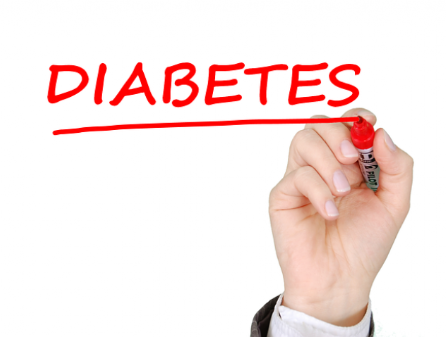 Continuous glucose monitoring (CGM) is a highly-competitive space with companies that are constantly vying for market share. One way for these firms to gain adoption is to generate meaningful data – and Senseonics Holdings revealed it has a newly-published study of its Eversense CGM.
The Germantown, MD-based company said real-world data shows that Eversense has strong performance and safety over a 90-day sensor wear period. These results were published in Diabetes Technology and Therapeutics.
Here's a breakdown of the study results:
Wear-time – 83.6% (American Diabetes Association recommends 70% wear-time)
Time in Range – 62.3% between the ranges of 70 to 180 mg/dL
Time in Hypoglycemia – 1.2% at <54 mg/dL and only 4% at <70 mg/dL. Users spent only 1.7% of the nighttime in hypoglycemia (<54mg/dL)
Safety – No device or procedure-related serious adverse events over the 90 days
Conclusion – The Eversense real-world data showed excellent glycemic results, sensor accuracy, and safety. This data demonstrates that the Eversense CGM System is a valuable tool for diabetes management.
Sponsored Content
Leveraging Human Factors Testing to Develop a Better MedTech Product
Download this white paper to explore the rationale behind this and discuss best practices when leveraging human factors testing to design the best MedTech Product.
Brought to you by The QT Company
"This real-world data reflects how the Eversense CGM functions for people who choose this innovative, implantable system to manage their diabetes," Francine R. Kaufman, MD, Endocrinologist and Chief Medical Officer at Senseonics, said in a release. "The data shows that glucose control, as measured by time in range, is achievable and that there is minimal hypoglycemia. The high wear time and safety record demonstrate that patients are able to rely on the Eversense System in their day-to-day setting. We're looking forward to sharing these results with the payer community as we seek further coverage for Eversense as a clinically-proven choice in a patient's CGM therapy."
Senseonics gained FDA approval for a 90-day version of Eversense in 2018. The company is looking to get the regulatory agency to sign off on a 180-version of the CGM and began a pivotal trial for the indication in January.
Getting a Handle on the CGM Landscape
Jason Mills, an analyst with Canaccord Genuity, said that CGM's are becoming increasingly popular. Mills issued out a research note about the space shortly after the American Diabetes Association 79th Scientific Sessions ended in June.
"The industry continues to focus on better metrics to evaluate outcomes, and in particular, continues to shift away from A1c," Mills wrote in a research note. "Given the increasing accuracy of CGM, many physicians are stressing the importance of transitioning to real-time glucose levels, time-in-range, and time in hypo/hyper as the gold-standard patient metrics by which drugs, devices, and therapies are evaluated—something we think points to CGMs continued use as a broader front-line treatment for diabetes.
Senseonics, Medtronic, Abbott Laboratories, and Dexcom are some of the top players in CGM. It could be argued that Abbott had one of the most significant approvals in the space when FDA greenlit the Freestyle Libre in 2017.
"We continue to view both Dexcom and Senseonics favorably given the increased focus on accuracy as these systems become a focal point for the next-generation systems," Mills wrote in a research note. "Additionally, we view the Libre's success to date as broadly validating the patient demand for value-added technology at lower costs. Suffice to say, we believe accuracy and cost are the two most important characteristics of stand-alone CGM products (with the need for calibration as the main dissatisfier). With Dexcom and Senseonics leading on the accuracy side and Abbott's [Freestyle Libre] leading on the cost side, we believe Medtronic's Guardian, which requires extensive finger-stick calibration, will continue to struggle as it gets caught in the middle."
SOURCE:MDDI