One Giant Leap for Medtech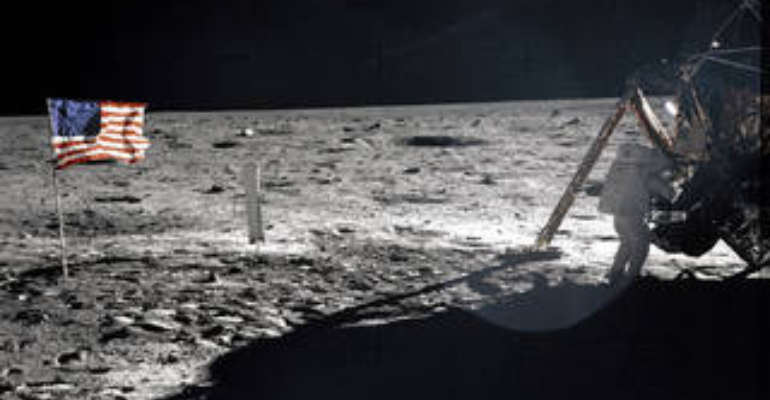 The moon landing was a giant leap in more ways than Neil Armstrong could probably have imagined when he took that historical first step on July 20, 1969. The medtech industry, for example, owes at least five major technological advancements to the Apollo 11 mission.
Implantable heart defibrillator
NASA's Apollo technology was used by medical device company Medrad to develop the automated implantable defibrillator AID, a device designed to recognize the onset of a heart attack and deliver a corrective electrical shock, according to a NASA report published in 2004.
Dialysis innovations
An Apollo-era project aimed at recycling and purifying water for space missions led to innovations in dialysis treatments. Under contract to NASA, Marquardt developed a chemical process for purifying water that it discovered could also be used to remove waste from dialysis fluid. The company spun off its discovery to create a kidney dialysis machine that uses what is now-called "sorbent" dialysis.
Sorbent dialysis removes urea from human blood by treating a dialysate solution. The solution is then treated and recycled back into the machine rather than being disposed of. The advantages of sorbent dialysis include less waste, better energy efficiency, easier customization to patient needs, and greater freedom of movement, especially for home dialysis patients.
Programmable pacemakers
St. Jude Medical (now part of Abbott) used Apollo technology to develop a programmable pacemaker system. A physician can communicate with a patient's pacemaker by means of wireless telemetry signals transmitted through the communicating head held over the patient's chest. Where earlier pacemakers delivered a fixed type of stimulus once implanted, this system enables "fine tuning" of the device to best suit the patient's changing needs.
NASA's Cool Suit technology
Originally designed to keep astronauts cool during launch using a water circulation system, the Cool Suit is now used by hazardous materials workers, armored vehicle crews, firefighters and NASCAR drivers. Multiple sclerosis patients and children born without sweat glands and a disorder that causes extreme sun sensitivity wear built-in water circulation vests that provide them cool comfort. A surgical personal cooling system has also been developed for medical personnel working in hot operating room environments.
Another innovation includes a liquid-cooled bra that aids in the detection of cancer using infrared thermography. By increasing the temperature difference between normal and cancerous tissue through cooling, differentiation becomes more apparent on thermograph.
Under one of the earliest contracts awarded during the Apollo lunar landing program, Parker Hannifin Corporation developed and produced equipment for controlling the flow of propellants into the mammoth engines of the Saturn Moonbooster. Today, Parker is supplying the huge valves that control propellant flow from the space shuttle's external fuel tank to the engines of the Shuttle Orbiter as well as the "peanut valve," named for its small size. In 1977, NASA and Parker created the programmable implantable medication system (PIMS) for continuous, computer-directed delivery of precisely metered medication — insulin, for example — within a patient's body.
Other tech born from Apollo 11
Back in 2019, in honor of the 50th anniversary of the Apollo 11 landing and World Space Week, Design News (sister publication to MD+DI), counted down eight of the most notable innovations born in the space program that changed things for us down here on Earth.