Medical Device Sterilization: 4 Alternatives to Using Ethylene Oxide
Two years ago, FDA found itself scrambling to prevent shortages after shutdowns of two facilities that use ethylene oxide (also known as EtO, or EO) for medical device sterilization. The threat spurred the agency to initiate two challenges to industry in July 2019: identify new sterilization methods and technologies; and reduce EO emissions. At the same time, FDA launched a voluntary master file pilot program for both medical device manufacturers and sterilization facilities.
Fast forward to 2021, ethylene oxide continues to be king of medical device sterilization for everything from wound dressings to stents. The reason this flammable, colorless gas is such a popular method in this industry is because for many devices, sterilization with ethylene oxide may be the only method that effectively sterilizes without damaging the device in the process. Medical devices made from certain polymers (plastic or resin), metals, or glass, or that have multiple layers of packaging or hard-to-reach places (for example, catheters), are likely to be sterilized with ethylene oxide.
The problem is that breathing air containing elevated EtO levels over many years has been linked to increased risk of some types of cancers, including cancers of the white blood cells (such as non-Hodgkin's lymphoma, myeloma, and lymphomatic leukemia). It also has been found to cause breast cancer in women. That's why the U.S. Environmental Protection Agency regulates sterilization facilities that emit ethylene oxide to ensure that they protect the public from significant risk.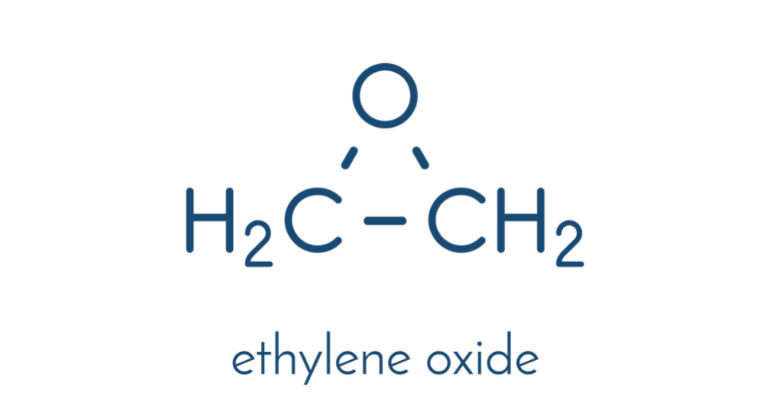 Alternative medical device sterilization methods
For the first innovation challenge FDA issued to industry in 2019, focused on identifying alternative sterilization methods for medical devices, the agency received 24 applications from companies large and small. Of those, FDA selected four participants and five submissions:
1. NovaSterilis – supercritical carbon dioxide sterilization (scCO2)
2. Noxilizer – nitrogen dioxide sterilization
3. STERIS – accelerator-based radiation sterilization
4. STERIS – vaporized hydrogen peroxide sterilization
5. TSO3, now a part of Stryker – vaporized hydrogen peroxide sterilization
FDA said it considered a number of criteria for the challenge. One of the main criteria was that the method or technology be compatible with a large cross-section of materials used to make medical devices as well as packaging materials or sterile barrers. The materials, devices, and barriers of particular interest were those that are compatible with EO sterilization. The second main criteria was that the method or technology be scalable, and allow for the effective sterilization of large volumes of devices.
Researchers have explored the use of (scCO2) as an alternative medical device sterilization method for over 15 years, according to a paper published in Materials Science and Engineering in 2019. The technology is characterized by using low temperatures, and for being inert and non-toxic. In other words, it's considered less aggressive than conventional methods like EO sterilization. One analysis concluded that sterilization with scCO2 under addition of 0.25% water, 0.15% hydrogen peroxide, and 0.5% acetic anhydride, successfully inactivated a broad panel of microorganisms including bacterial endospores, even when embedded in hydrogel PCD and sealed in tyvek pouches. Mechanical properties of polysaccharide- and collagen-based biomaterials were less compromised by scCO2 compared to classical medical device sterilization methods, according to the researchers, who were from The Dresden University of Technology in Germany, the The wfk – Cleaning Technology Institute in Germany, and the National University of Ireland, Galway.
Especially in the case of methylcellulose rheological parameters were not affected by scCO2 sterilization while viscosity of gamma irradiated samples was dramatically decreased. Since no cytotoxic effects of the additives were detected in vitro, scCO2 sterilization with the suggested procedure is a promising alternative to already established sterilization methods. Further investigations will include other sensitive biomaterials, like chitosan and silk fibroin, the treatment of scaffolds loaded with functional proteins which are sensitive to sterilization, and biocompatibility tests in vivo.
It's no surprise that Noxilizer's submission to the innovation challenged focused on the use of nitrogen dioxide sterilization method. In 2016 the Baltimore, MD-based company received FDA 510(k) clearance for a medical device terminally sterilized using its nitrogen dioxide sterilization process. The milestone confirmed that nitrogen dioxide sterilization is another option for companies—especially for products like pre-filled syringes, drug-delivery systems, and other medical devices that face challenges with ethylene oxide, gamma radiation, or other conventional sterilization methods, CEO Lawrence Bruder said at the time.
Nitrogen dioxide gas sterilization sterilizes at ultra-low temperature (10 degrees Celsius to 30 degrees Celsius) and functions with or without vacuum and humidity, according to Noxilizer. The company says its nitrogen dioxide sterilization method is designed to allow companies to safely bring sterilization back in house, greatly reducing process time, leading to turnaround times of two to three days, and operational cost savings of 50% or more. Other advantages of using nitrogen dioxide for medical device sterilization, according to Noxilizer is minimal pressure requirements, no cytotoxic residuals, and fast cycle times (two to four hours, including aeration).
STERIS describes the electron beam irradiation process as one that involves a product being bombarded with high-energy electrons, resulting in a cascade of these electrons moving through the target material. The electrons, which are produced by normal electrical current, are accelerated to near the speed of light by means of an accelerator. The electrons are focused to a scan horn of a defined size and scanned in a sweeping motion, creating a curtain of electrons. The product is then conveyed through the scan curtain at a tightly controlled and measured speed. STERIS said the process itself takes place behind a radiation shield, typically a large concrete structure, to prevents radiation from leaving the cell. As scanning occurs, the accelerated electrons inactivate any viable microorganisms.
According to STERIS, electron beam irradiation can penetrate a wide range of materials and deliver the required dose in just a few minutes, resulting in the following benefits:
• Optimized processing times
• Improved supply chain efficiencies
• Considerably less oxidative damage to the product
• Reduced color change in any present polymers
• No chemical residuals or induced radioactivity remain on processed products
Both STERIS and TSO3 (now part of Stryker) submitted vaporized hydrogen peroxide sterilization as an alternative to EO sterilization for medical devices. Vaporized hydrogen peroxide (VHP) is a deep vacuum, low-temperature vapor process that is compatible with a wide range of polymeric materials, making it an effective medical device sterilization method for single-use products, including implants and devices with electronics, drug-delivery devices, and temperature-sensitive devices.
The VHP process includes three phases: Conditioning, sterilant exposure, and post-conditioning, with all phases performed within a single chamber, STERIS noted. Total cycle time (from door closed to door open) is typically eight hours or less. However, cycle time may vary depending on product composition, packaging materials, temperature, and load size and configuration. The company also notes that VHP breaks down safely into water and oxygen, with low residual levels, and no known oxidation or discoloration effects.
Last year, packaging and sterilization experts explored the complex relationship between sterile medical device packaging and sterilization methods in the webinar, "Sterile Barrier Packaging: The Impact of Sterilization Modalities." Jeremy Elwell, senior principal engineer at Oliver Healthcare Packaging, explored the design and development of sterile barrier systems, while Brian McEvoy, senior director of global technologies at STERIS, provided high-level overviews of ethylene oxide, irradiation, and vaporized hydrogen peroxide medical device sterilization methods.
Article source: MDDI Online by Amanda Pedersen