Biomerics Advances Offerings in Interventional Device Contract Manufacturing
Medtech companies are working to develop medical devices that are "faster, smaller, better," said Travis Sessions, founder and CEO of Biomerics, a contract manufacturer specializing in medical device solutions for minimally invasive interventional applications. For instance, the market "wants devices that will diagnose, treat, and solve problems, all at once," he shared in an interview with MD+DI. "The interventional market is driven by quality and device performance."
As a designer and manufacturer of catheters for minimally invasive surgery, such as balloon catheters for angioplasty, occlusion, drug delivery, and tumor removal, Biomerics has continued to add capacity and capabilities to support such medtech innovation. "Little by little, we have pulled together core teams to manufacture solutions for minimally invasive surgery and robotic surgery," said Sessions. "Manufacturers come to us with a need and ask for help with inventing a solution."
Recent company news includes a new headquarters in Utah as well as facility expansions of 24,000 sq ft in Texas, 30,000 sq ft in Minnesota, 6000 sq ft in Connecticut, and 100,000 sq ft in Costa Rica. The company's current square footage across all manufacturing sites now totals 600,000, Sessions said.
Vertically integrated "from pellet to finished device," Biomerics has put together a range of support consisting of a new product development group, an engineering tech transfer group, and design-to-manufacture teams. "It has taken us 10 years to build up these teams," he said. "We have 125 employees doing just design." A typical Biomerics facility has an R&D center to build and test designs and then can scale that product up to manufacturing, he said, adding that "customers want someone that can offer this balance in the interventional space."
Biomerics also draws from its extensive experience with polymers. " 'Merics' " is for polymerics," said Sessions. Interventional products "are either implanted or in contact with the body for a long time. We have developed platforms with biocompatible materials and apply those materials during plastic molding processes. There is a need for new materials that can hit a wide range of capabilities, such as durability and biocompatibility." The company also offers expertise in coatings, metals, and fluorinated materials, he added.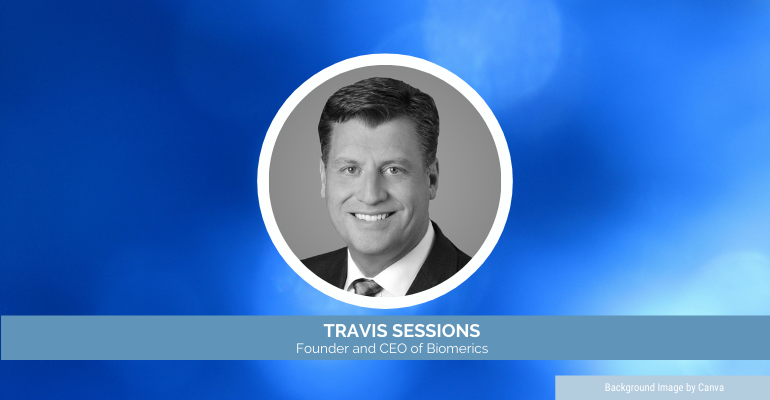 In addition to staffing engineers that focus on materials and processes such as extrusion and balloon forming, Biomerics has also put together teams of engineers that focus on specific therapeutic areas such as cardiology or vascular access, Sessions explained. "They understand clinical needs and can design accordingly," he said.
As medical device and diagnostics companies begin to take stock of some of the changes that have occurred during the response to the COVID-19 pandemic, Sessions says that "COVID has changed how business is done in terms of collaboration and regulatory processes. You can imagine the strain to get products developed and delivered. I hope that some of the infrastructure put in place carries forward."
For instance, new approaches to detecting specific proteins or markers "could be applied to cancer or other diseases or predicting future conditions," he said. "This is where we are, and it is exciting."
Sessions also pointed out that "the biggest trend is the amount of capital flowing into medical device and medtech is at an all-time high. Look at the number of startups and IPOs and the amount of capital. Direct investment drives technology—it's how capitalism works."
For Biomerics, Sessions said that "we are focused on acquisition and organic growth. It's fun and exciting, and we are excited to be a leader."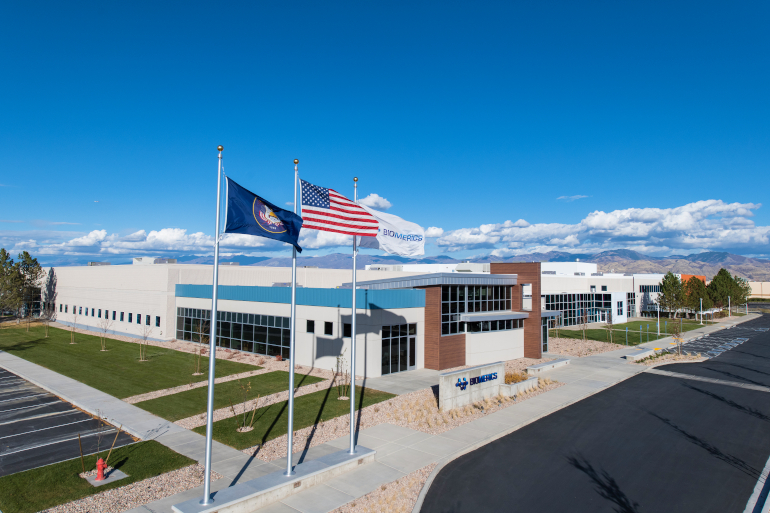 Biomerics's headquarters in Salt Lake City, UT
Article source: Qmed and MD+DI