How 2019 Will Define TAVR for Years to Come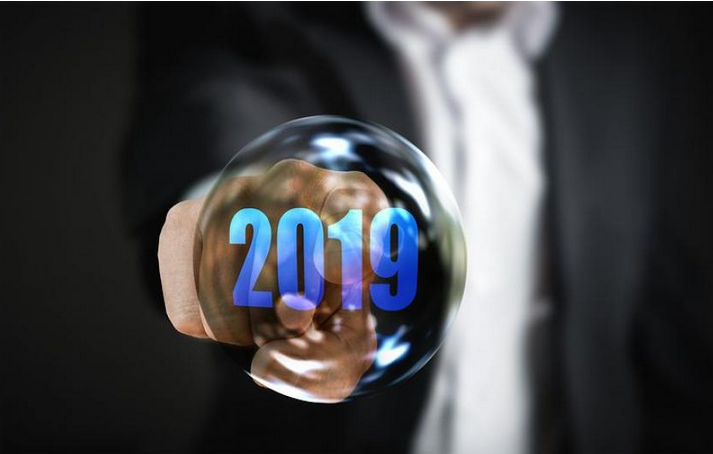 There have been some pretty significant developments in the transcatheter aortic valve replacement market over the past few months. It's safe to say it's not going to be business as usual for TAVR in the coming years.
One of the biggest developments in the market was FDA's approval of Boston Scientific's Lotus Edge valve in April. The approval did not come as a shock as the Marlborough, MA-based company communicated in August of 2018 that the nod from FDA would come near the middle of 2019.
The approval was truly a game-changer because it meant there would be a third medtech company with a TAVR device available in both the U.S. and Europe. For years Edwards Lifesciences and Medtronic had been the only companies with TAVR systems commercially available in both Europe and the U.S. Analysts called it a "duopoly."
Irvine, CA-based Edwards has long been considered a TAVR pioneer because it secured a nod from FDA for the Sapien Valve in 2011. Medtronic was able to get into the TAVR market through its more than $700 million acquisition of Corevalve in The Dublin-based company won FDA approval for Corevalve in 2014.
Lotus Edge has often been called one of the most-watched products in Boston Scientific's pipeline. The device has drawn interest from the medical and Wall Street analyst communities because the Lotus brand was known for having low rates of paravalvular leak (PVL).
The Lotus Edge has been described as being designed to maintain those low PVL rates while also reducing permanent pacemaker implant rates with its Depth Guard technology.
During Boston Scientific's most recent earnings call, the company's president and CEO Mike Mahoney gave an update of the controlled launches of the product.
"The Lotus Edge controlled launches are going extremely well," Mahoney said, according to a transcript from the call from Seeking Alpha. "Positive physician feedback highlights the benefits of complete control and drama free TAVR. We are on pace to open 150 accounts in the first 12 months that we cited in Investor Day, and we're very confident that our launch approach will position both Lotus Edge and our entire structural heart portfolio for long-term leadership in this substantial market."
Edwards' Product Bombshell
Edwards dropped a bombshell during its most recent earnings call, saying it would discontinue work on its Centera TAVR system. Instead, Edwards CEO Mike Mussallem said the company would turn its attention and energy to the Sapien 3 Ultra Valve.
"While the Centera valve has demonstrated excellent clinical outcomes and is performing well for patients, the time and resources required to optimize deliverability as well as expanding the indications to max Sapien 3 are significant," Mussallem said according to a transcript of the earnings call from Seeking Alpha. "Going forward, we believe we best address patients' needs by focusing resources on our robust pipeline of next-generation balloon-expandable technologies and indication expansion trials.
The measure has the potential to cause some headwinds for Edwards.
"As you're well aware here, we've decided to discontinue the Centera program, so that won't be a driver of growth," Mussallem said. "We know that Boston Scientific is in the process of launching and we expect that to have some impact. So those are going to be some headwinds."
The headwinds might be coming but Edwards has been fairly successful in the space.
"We believe that the growth might have been stimulated globally just by the increased confidence in the therapy, following the strong PARTNER 3 clinical trial results," Mussallem said according to a transcript from Seeking Alpha. "It could have had several influences. There was a lot of awareness and publicity that could have encouraged treatment."
How Mick Jagger Helped Increase TAVR's Appeal
TAVR has had some significant publicity this year. In April, Rolling Stones frontman Mick Jagger brought a great deal of awareness to the market, when he had to cancel the group's North American tour and undergo a TAVR procedure.
At the time, Bloomberg reported that in a research note Larry Biegelsen, an analyst for Wells Fargo spoke about how Jagger's experience was drawing attention to the space.
Biegelsen wrote this will, "likely raise awareness of aortic stenosis and potentially lead to more TAVR procedures which should benefit the TAVR manufacturers," according to the report from Bloomberg. "When celebrities like Mick Jagger undergo a surgical procedure, it tends to shine a light on the underlying disease and raise awareness of the procedure itself because of the publicity it generates."
Jagger has since gone back on tour and on July 26th he celebrated his 76th birthday. The Daily Mail reported in June that Jagger has to be within feet of a heart specialist when he is on stage a cardiologist needs to be waiting in the wings due to insurance requirements.
SOURCE:MDDI