Excellent protection for bone nails – with TipTube!-rose plastic (Kunshan) Co., Ltd.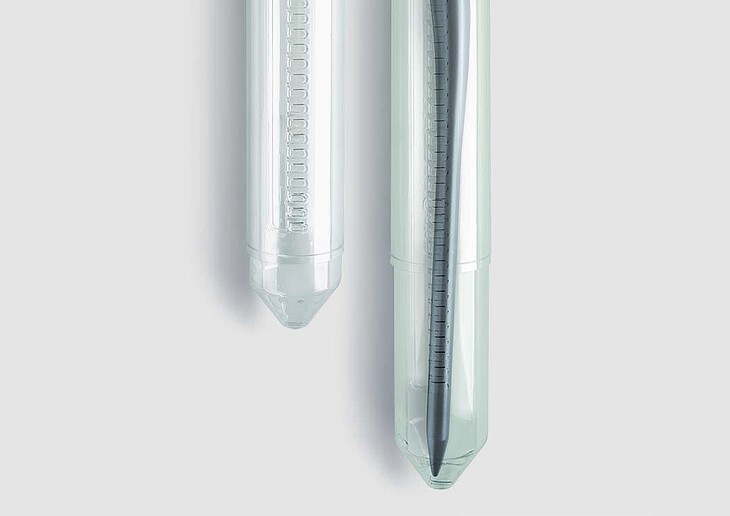 No matter what distance a bone nail has to cover until it reaches the patient, whether it is ten kilometers to the nearest hospital or to the other end of the world. Implants that enter the human body must not be damaged during transport. But the seemingly simplest step in the marketing of bone nails, the packaging, presents a challenge for many manufacturers.
With the new TipTube from rose plastic medical packaging you can master this challenge effortlessly. The high-quality individual packaging consists of two parts: an inner and an outer part that are pushed into each other. By turning the two individual parts in opposite directions the bayonet lock engages. And the bone nail is fixed with both ends in the tips of the TipTube. The resulting so-called floating bearing ensures minimal contact of the bone nail with the packaging.
The application is versatile: The tube is suitable for femoral nails as well as for humeral and tibial nails. The length-adjustable packaging adapts exactly to the contents. It is available for working lengths from 142 to 550 mm and with a diameter of 25 and 40 mm.
The practical packaging for bone nails is manufactured in clean room production from highly transparent PETG. This allows to check the condition and quality of the bone nail at all times without opening the packaging itself.
TipTube protects your valuable bone nails – that's what you can rely on.
You want to play it safe? Then we look forward to your inquiry.
TipTube at a glance:
• high quality, sturdy single use packaging for bone nails of various geometries
• available with 25 and 40 mm diameter
• usable length 142-550 mm
• optimum product protection
• secure positioning of the bone nail in the packaging
• minimal contact of packaging and bone nail
• easy handling due to bayonet lock