MeKo will present numerous innovations at Medtec China 2018
MeKo, well known as the pioneer in stent manufacturing, is also one of the leading manufacturers for heart valve frames. More details will be presented at Medtec China in Shanghai – September 26 to 28, booth #N310.
The transcatheter aortic valve implantation (TAVI) also referred as percutaneous aortic valve replacement (PAVR) has become the standard in heart valve surgery.
Professional heart valve frame manufacturing
Since the start of this revolutionary technique MeKo is manufacturing the backbone, the metallic frames of the valves with highest quality and an unmet fatigue life.
MeKo produces balloon-expandable valves, as well as self-expandable valves made of NiTi and non-expandable valves for direct aortic application. A wide range of materials is used like NiTi, 316L medical, MP35N, L605, Phynox. Heart valve frames manufactured by MeKo are characterized by superior dimensional accuracy and excellent surface quality.
Another focus of MeKo's presentation at Medtec China is the nickel- and cobalt-free alloy for stents VASCULOY®.
For more information, visit our website at www.MeKo.de. Me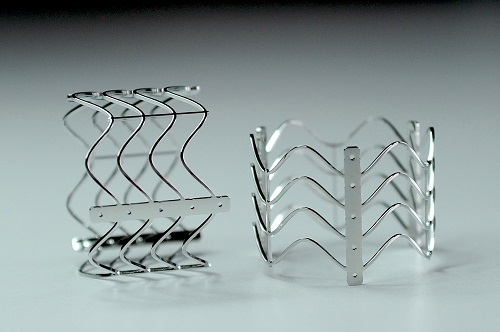 MeKo Laser Material Processing
MeKo is a global ISO-certified contract manufacturer specialized in laser material processing for the medical industry. The company has about 25 years of experience, particularly in the field of laser cutting of stents, heart valve frames and other medical products made of metal (NiTi, 316LVM, L605) or bioresorbable materials (Mg, polymers). MeKo offers a variety of post-processes such as mechanical workmanship, annealing and electro-polishing.
Owner: Dr.-Ing. Dipl.-Ök. Clemens Meyer-Kobbe
Foundation: 1991
Employees: More than 200
www.MeKo.de