Getinge Purchases Healthmark Industries for $320 Million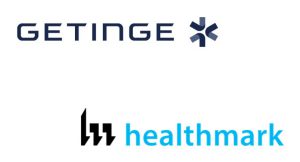 Getinge revealed that it has acquired U.S.-based Healthmark Industries, a provider of instrument care and infection control consumables. The deal was valued at about $320 million.
 
The Swedish medical device maker touts a portfolio of solutions for operating rooms, intensive-care units, sterilization departments and for life science companies and institutions. Earlier this month, the company introduced its Maquet Corin smart operating room table.
 
The acquisition will likely strengthen Getinge's U.S. sterile reprocessing business thanks to Healthmark's products for cleaning process validation and verification, as well as packaging and accessories for surgical instrument sterilization, storage, and delivery. Healthmark also adds tools to identify and secure emergency and other lifesaving equipment to Getinge's portfolio.
 
In another move to bolster the business, earlier this year Getinge bought ultrasonic cleaning equipment maker Ultra Clean Systems for $16 million
 
"We are excited and honored to team up with Healthmark," Getinge's president of Surgical Workflows Stéphane Le Roy told the press. "Together we will offer a broad range of solutions to sterile processing departments in hospitals. Healthmark's position in the field of consumables for cleaning verification and packaging will be an ideal complement to our consumables, reprocessing capital equipment, and software solutions. The acquisition strengthens Getinge's position in the infection prevention sector in the U.S., and our global customer reach in Europe and Asia will also accelerate Healthmark's international development."
 
Healthmark recruits about 400 employees to Getinge's workforce. The company said it anticipates almost $126 million in revenue in 2023—an approximately 15% increase from 2022. About 90% of the company's sales take place in the U.S.
 
Healthmark's president and CEO Mark Basile stated, "We are pleased with Healthmark being integrated into the Getinge family. This combination makes sense due to the minimal overlap in our product portfolios. By bringing together our strengths, we are well positioned to better serve our customers, gain greater control over our supply chain and finished products, and expand our reach outside the United States."
 
Getinge said it expects to fully integrate Healthmark by the end of 2024.