3D Printing Helps Tsunami Medical Create New Orthopedic Devices
Using laser-or electron beam-based additive technology is not unique in medical manufacturing, said Stephan Zeidler, business development manager, medical sector, GE Additive, in an interview with MD+DI. However, he said Tsunami Medical is taking things one step further.
"Tsunami is doing a lot of impressive stuff [with the technology]," he commented. "They are really at the forefront of bringing 3D printing not only into production for medical devices, in this case, spinal cages, but also adding a lot of innovation due to the use of 3D printing of those devices."
Zeidler said that adding function to devices is something that is better done with 3D printing than "just any other conventional manufacturing techniques."
Tsunami Medical's full product portfolio includes four spinal cages with built-in additional fixation features, four expandable spinal cages, and the first 3D-printed screw-and-rod system in the world. They can be used for both open and MIS procedures.
The additive manufacturing technology is "very accurate and creates subsurface structures, or surface finishing that allows them to print the mechanism in one shot," Zeidler said. "So there's no assembly or pre-assembly. That's really something you wouldn't find that often in the industry," he explained. "One reason for this is [Tsunami Medical's] ability to innovate, but also that they can rely on our very accurate machine that allows those kind of production features."
Zeidler went on to say that because there are no assembly costs, Tsunami can add in more functions with the device. "This makes the business case even more attractive," he said. "So we are almost at a tipping point. 3D printing technology is creating a better business case compared to conventional manufacturing in this specific case."
Tsunami's intervertebral bone ingrowth cages replace the vertebral disc to facilitate a bony fusion of the vertebral segment and retain or restore balance and stability of the vertebral column. Earlier versions of the devices were conventionally manufactured using titanium, but these devices did not provide enough elasticity to initiate and accelerate bone growth and demonstrated problems in radiological imaging by showing disturbing scattering.
Using GE Additive's laser- and electron beam–based additive technologies, Tsunami designed and produced a titanium cage that has a trabecular surface similar to natural bone structure and is optimal for bone growth. The design is based on clinical experience and scientific research, which indicate that the ideal pore size for promoting bone ingrowth is between 500 and 700 microns.
Tsunami also uses additive manufacturing to make its Ventotene pedicle screws. According to the company, the characteristic threading built around a trabecular honeycomb structure cannot be done with conventional manufacturing, and the cannulated and perforated shape that provides the necessary strength can only be made with additive manufacturing.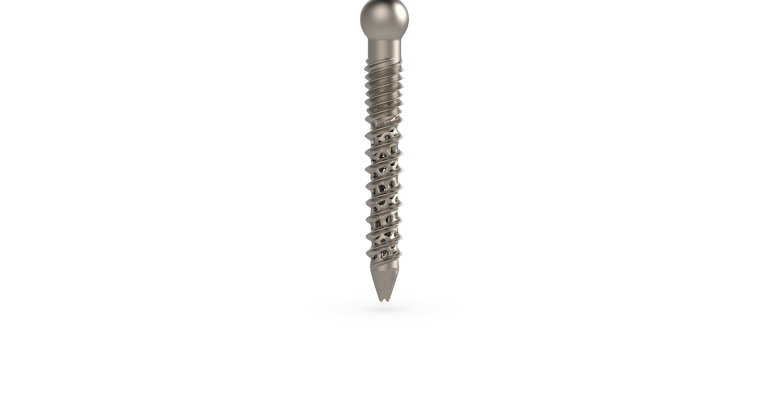 Zeidler noted that using 3D printing to make the screws allows for creating internal channels into the device. "Having this internal structure really helped them to design a special stiffness into the device itself," he said, noting that this also adds room for the application of bone cement.
Tsunami Medical's portfolio of 3D-printed interbodies includes 15 brands worldwide. Its Ventotene system has been awarded the CE Mark and is currently undergoing ASTM testing for the U.S. market.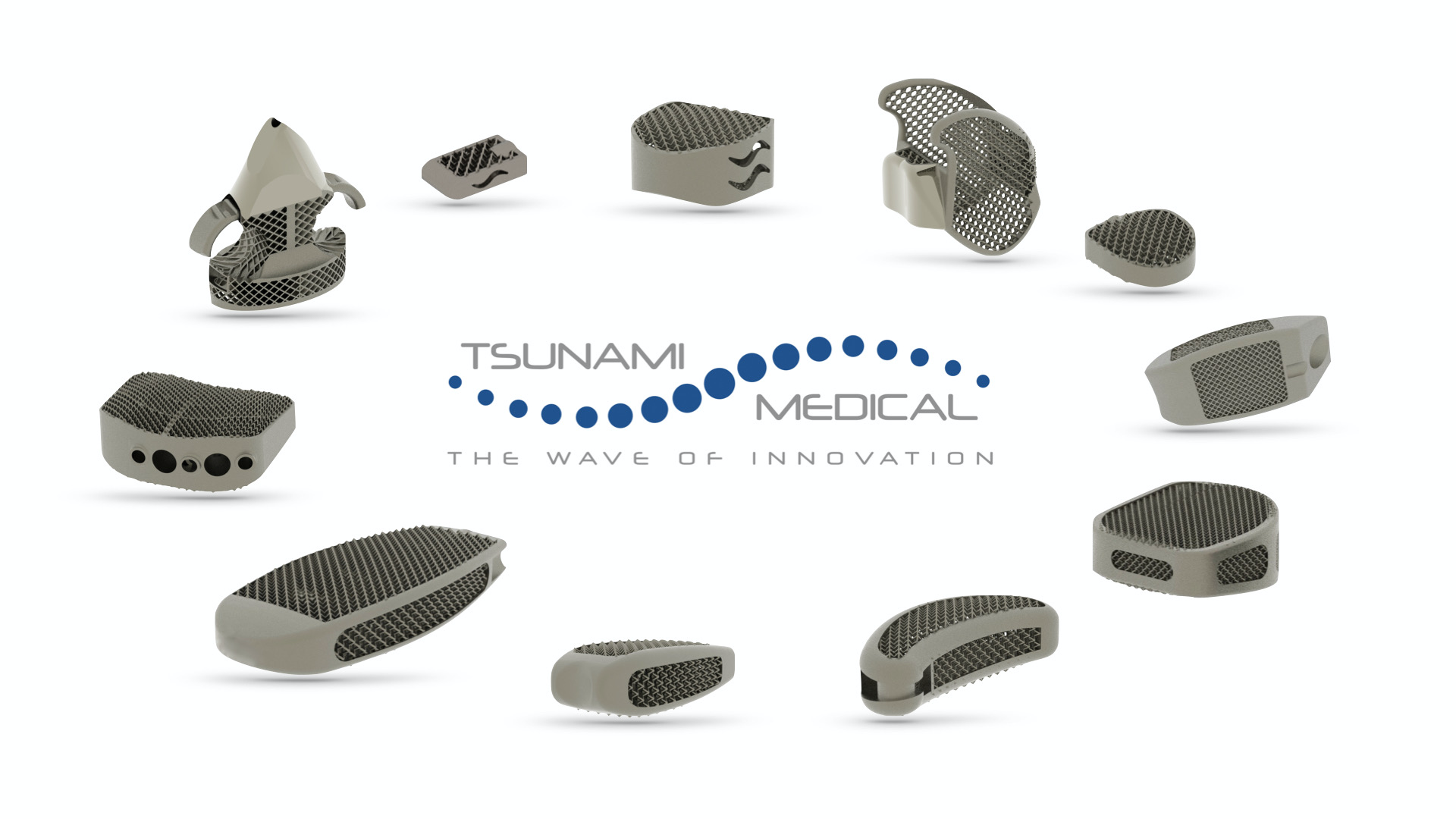 Article source: Qmed and MD+DI